Welcome to another Vacuum Wars upright vacuum review. This time it's a Shark Rotator Lift-Away DuoClean Pro ZU782 review. Shark kept with its own traditions and gave it a long name that includes some of the brand's proven technologies.
A Versatile Shark Upright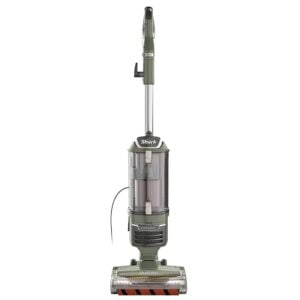 Verdict
The Shark Rotator Lift-Away DuoClean Pro ZU782 is a versatile, powerful upright with many features found only on premium vacuums. It performed well in our tests and includes accessories that pet owners will appreciate.
Pros
Excellent on Carpet & Hard Floors
Versatile Lift-Away Feature
HEPA Anti-Allergen Seal
The layman will likely call this vacuum the Shark ZU782 Rotator or the Shark Rotator DuoClean Pro. Regardless, the Shark ZU782 It's a very popular upright vacuum from Shark with top-of-the-line features like the DuoClean roller system, Lift-Away, anti-hair wrap roller, and Anti-Allergen Complete Seal Technology.
We put it through all kinds of tests over the course of a week and in this review, we'll go over both the pros and the cons of the upright vacuum.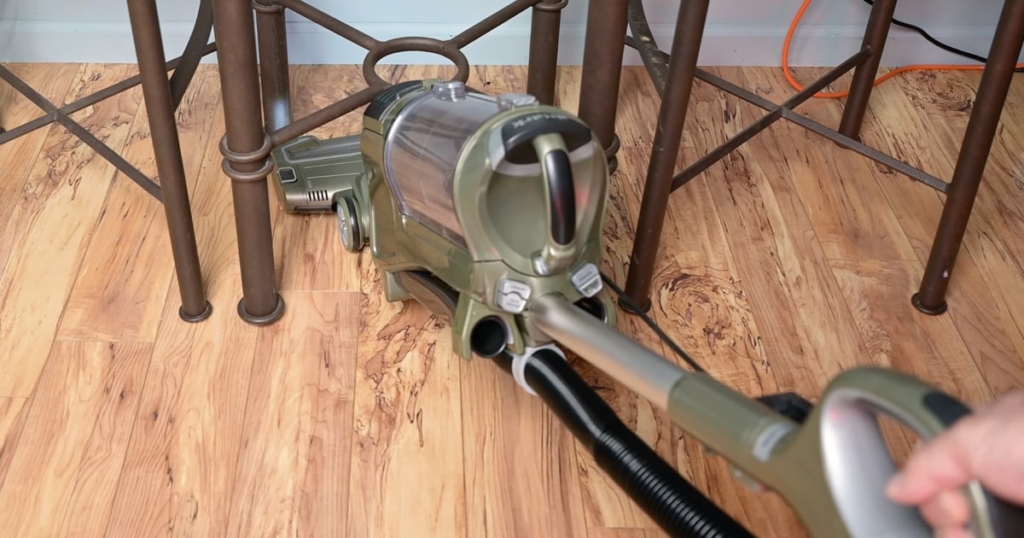 Unboxing and Setup
We found it only takes a few minutes to get the Shark Rotator ZU782 up an running. The main tube, cleaning head, flexible hose and other parts simply click into place. Beyond the main vacuum components there's also the Pet Power Brush, crevice tool and upholstery tool in the box.
The Pros
Hard Floor Debris Pick Up Tests
Starting off with the pros, the DuoClean Pro has Shark's patented DuoClean roller system. We went into detail about this system in our Shark Stratos AZ3002 review.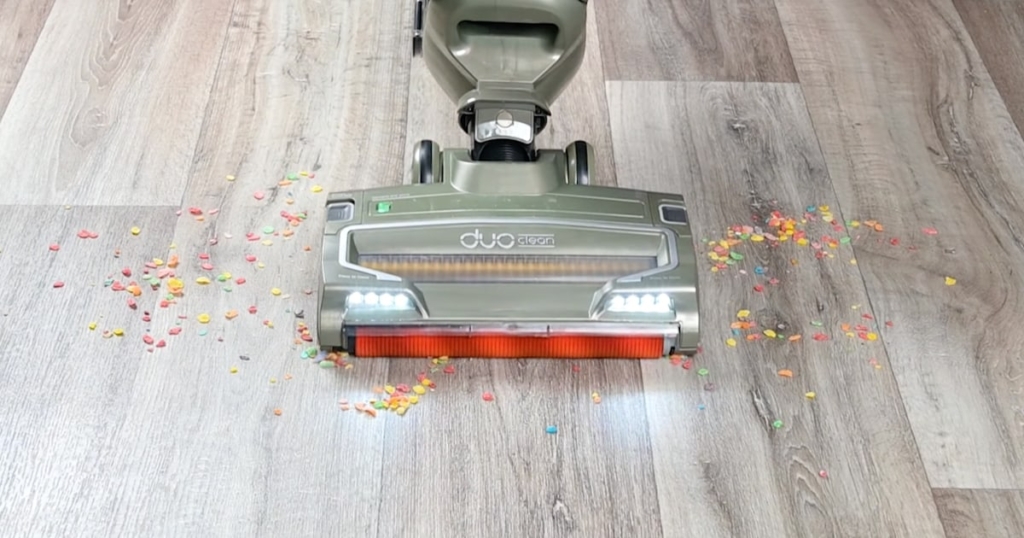 It combines a soft roller up front with a more or less traditional roller in the back. The soft roller system creates a near-perfect seal for excellent pickup. It performed incredibly well in our pickup tests, picking up everything from fine to extra-large debris on all floor types.
The DuoClean Pro is a great option for pet owners, both because of its Pet Power Brush attachment and its anti-tangle brush roll.
The DuoClean roller system on the Shark DuoClean Pro not only excels at dusting hard floors but it's also one of the best systems for picking up large debris on hard floors. In our tests we found it to even easily pick up large piles of debris. If you have hard floors, you won't regret buying the Shark Rotator ZU782.
If you're shopping in the DuoClean Pro ZU782's price range, also consider the Shark Vertex AZ2002 (Amazon). It's often priced close enough to the Rotator that it's worth the upgrade as it more features than the Rotator plus the Powered version of Lift-Away. For more information check out our Shark Vertex AZ2002 review.
Carpet Debris Pick Up Tests
It also did really well on carpets, picking up all kinds of types and sizes of debris perfectly including sand, kitty litter, and both small and large cereal.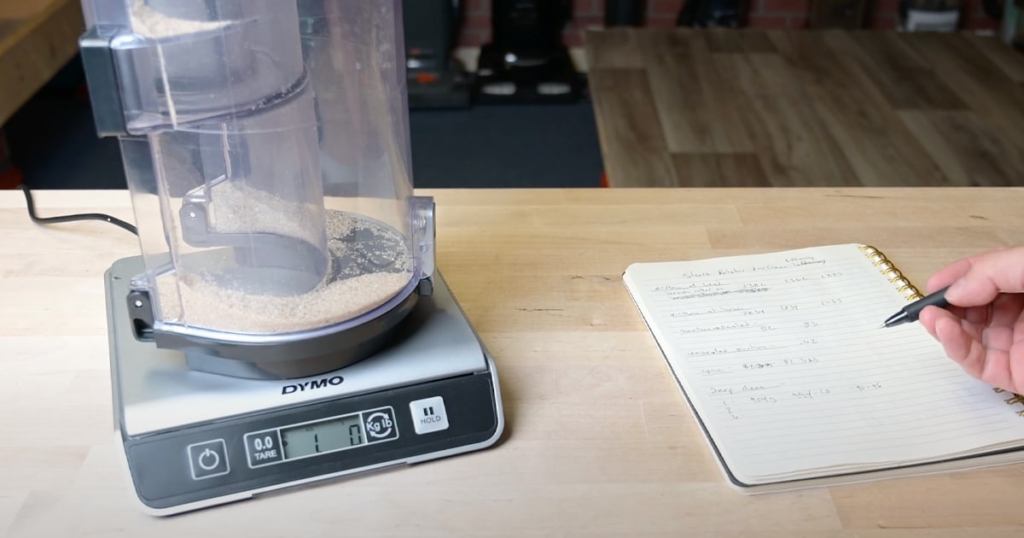 In our carpet deep clean test, where we embed sand into the carpet and measure how well the vacuum picks up deeply embedded debris, it was slightly above average. But, average is a high number (97.42). The Rotator DuoClean Pro scored a 98, just shy of the Stratos' perfect 100, so its performance was good.
Crevice Debris Pick Up Tests
It got a near-perfect score on our crevice pickup test, which is impressive. This is likely due to a combination of the DuoClean head's seal and the ZU782's impressive suction power which we'll talk about later.
Versatility
The Rotator ZU782 is a very versatile vacuum, too. It's a Lift-Away, which means you can lift the canister away from the floor head, you can lift the handle away from the wand, and you can lift the wand away from the canister. You can really do all sorts of things with it to help with both normal vacuuming and above floor cleaning, especially when you use the attachment set.
RELATED: See our review of another similar Shark model, the Shark LA502. It's a lighter option with very similar performance.
Attachments and Brushroll
The attachment set includes an upholstery tool, a crevice tool, and Shark's Pet Power Brush. The Pet Power Brush is great for picking up pet hair and deep cleaning dander from a variety of surfaces.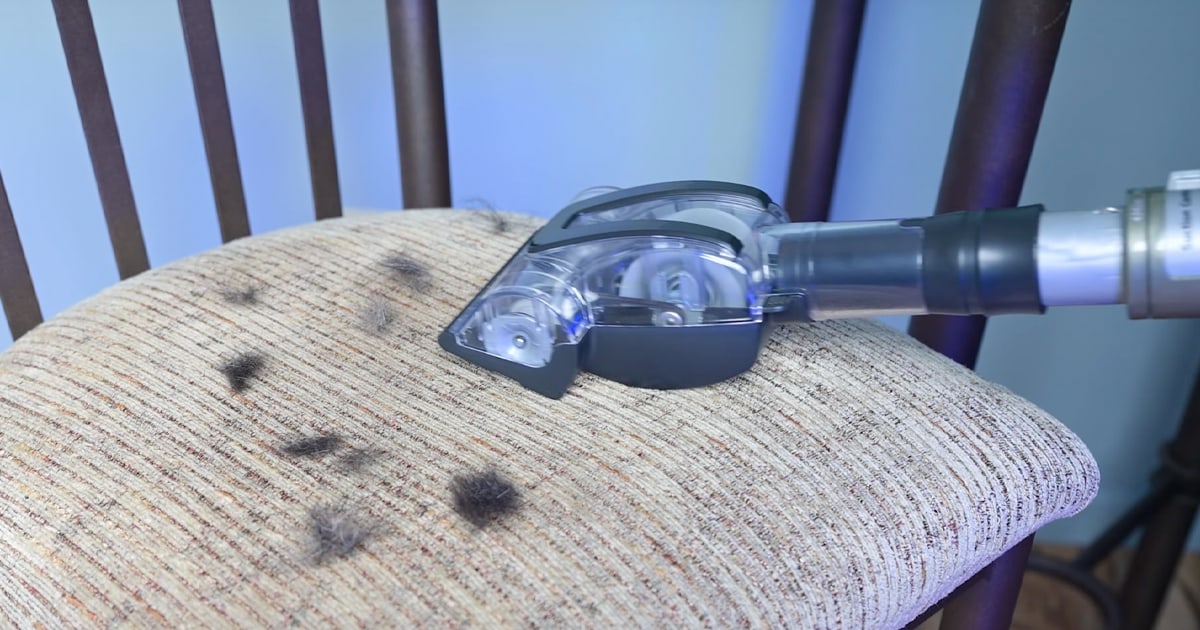 Another pro is that the DuoClean Pro has a self-cleaning brushroll that prevents hair tangles by using comb-like structures to actively remove the hair. We've tested this in multiple ways and have found that Shark vacuums with this brush roll can pick up hair that no other vacuum can handle.
The Rotator DuoClean Pro is a great option for pet owners, both because of its Pet Power Brush attachment and its anti-tangle brushroll.
HEPA Filtration
It also has very good filtration. It uses Shark's Anti-Allergen Complete Seal Technology and HEPA filtration to trap 99.9 percent of dust and particles in the vacuum, preventing them from circulating in your house again. It also passed our fog test with no visible fog, which is something that you just don't get with cheap vacuums.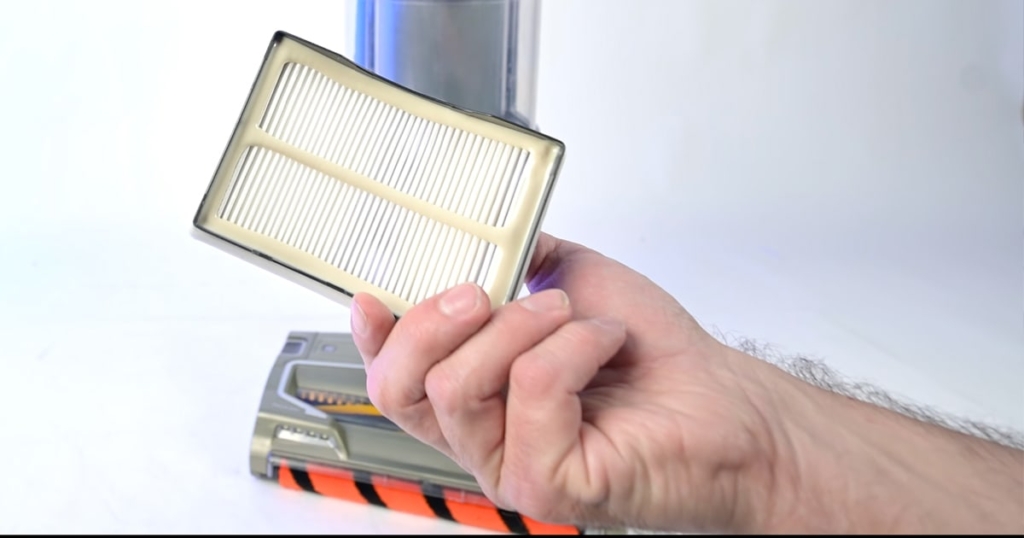 Usability and Power
Like most Shark vacuums, it has very good swivel steering, making it easy to maneuver around tight spaces. It has bright LED lights on the floor head, which helps to see debris that you might have otherwise missed.
The Rotator ZU782 has a bigger motor than a lot of other Shark vacuums, giving it more power. When we tested suction, we found that it had above-average sealed and unsealed suction as well as slightly above-average airflow.
Suction, Airflow and Cleaning Test Results
| | Shark Rotator | Average Upright |
| --- | --- | --- |
| Unsealed Suction * | 0.62 kPa | 0.46 kPa |
| Sealed Suction * | 83″ | 80.93″ |
| Airflow at floorhead * | 62 CFM | 61.26 CFM |
| Carpet Deep Clean Test * | 98 | 97.42 |
Shark Rotator ZU782 suction and airflow vs average of 33 uprights tested.
The Cons
Of course, every product has some shortcomings, and the Shark Rotator ZU782 is no different. Areas for improvement that we found included the vacuum's weight, noise and brushroll maintenance.
Now for the cons. The Shark Rotator DuoClean Pro is heavier than average. It's one of Shark's heaviest vacuums. The Vertex upright, for example, is 16.4 pounds, 1.3 pounds lighter than the Rotator ZU782. In fact, but it's still relatively close to average for all brands. This extra weight likely comes from the bigger motor we mentioned earlier
If you have hard floors, you won't regret buying the Shark Rotator ZU782.
Its noise level is a bit higher than average, but just barely, according to the official numbers. Its dust bin size is smaller than average, too coming in at .51L. For comparison, the Shark Vertex AZ2002 has a 2.66L dust bin.
Weight, Dust Bin Size and Noise Level
| | Shark Rotator | Average Upright |
| --- | --- | --- |
| Weight | 17.7 lbs. | 15.49 lbs. |
| Dust Bin Size | 0.51L / 0.54 qts. | 2.66L / 2.81 qts. |
| Noise Level * | 82 dB | 81.72 dB |
Shark Rotator ZU782 weight, dustbin and noise vs average of 33 uprights tested.
Another con is that you need to keep it clean. The DuoClean roller should be ejected and cleaned out regularly to make sure that it doesn't stall. All vacuums need maintenance though, and Shark makes it easy because of the DuoClean Pro's easy-to-access bins.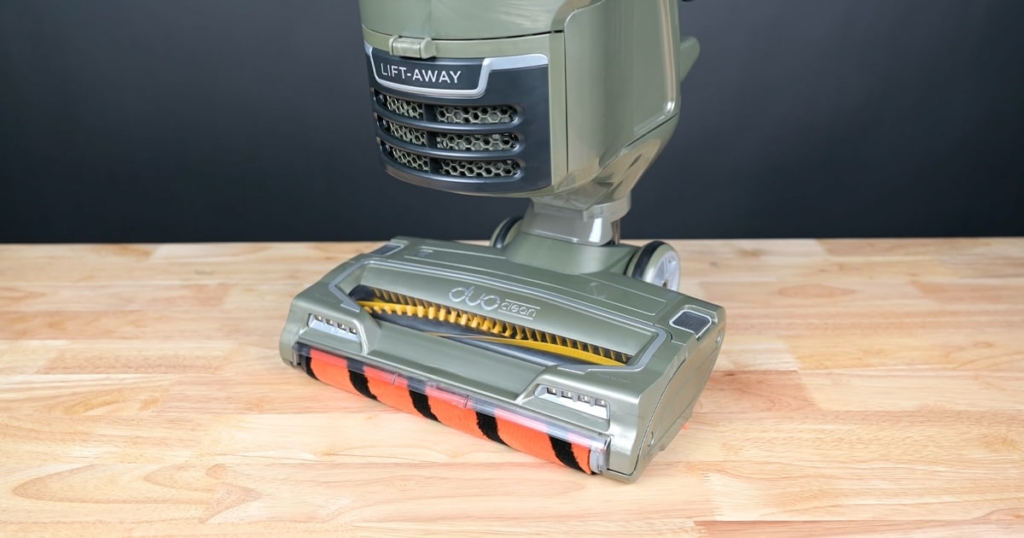 Since we're picking on the Shark Rotator's roller maintenance, it's important to note that regularly cleaning a DuoClean brushroll isn't unique to the Rotator ZU782. Every Shark vacuum with DuoClean needs to be periodically checked.
Conclusion
All in all, the Shark DuoClean Pro ZU782 (Amazon) upright is right up there with Shark's top-tier vacuums and definitely something to watch out for if it ever goes on sale. It does really well with its most basic job of picking up debris.
It's also versatile, powerful, good for pet owners, and it has great filtration. There really aren't any big downsides and we would wholeheartedly recommend it to anyone looking for an efficient upright vacuum.
Shark Rotator ZU782 Specs and Features
| | |
| --- | --- |
| Manufacturer | Shark |
| Model | Rotator ZU782 |
| Vacuum type | Corded Upright |
| Bagged/bagless | Bagless |
| Lift-Away | Yes |
| Motor | 1200W / 10 amps |
| Dust bin capacity | .51L / .54 qt. |
| Cord length | 30 ft. |
| Hose length | 8.4 ft. |
| Height adjustment | Automatic |
| Swivel head | Yes |
| Powered accessories | Yes |
| Headlights | Yes |
| Weight | 12.3 lbs. |
| Dimensions (L x W x H) | 12.1″ x 12.2″ x 45.7″ |
| Warranty | 5 yrs. |
| Where to Buy | Amazon |
Shark Rotator ZU782 specifications from the Shark website and product manual.
The Shark Rotator Lift-Away DuoClean Pro ZU782 is available online, including at the retailer(s) below.
* From our independent test results (not from the manufacturer).