Budget robot vacuums can be hit or miss. It takes a balance of suction, navigation, cleaning ability and functionality which can be difficult to achieve. With the G40+, Eufy set out to mate a budget price with one feature that is usually reserved for more expensive robot vacuums, an self-emptying charging dock.
Auto-Empty on a Budget
Verdict
In general, we were really impressed with the Eufy G40+. It's a good budget auto-empty vacuum with a ton of power, great performance, great pickup ability on carpets and hard floors, and surprisingly good navigation and features for the price.
Performance -

8.6/10

Features -

7.8/10

Navigation -

7.8/10

Value -

8.5/10
Pros
Good Suction and Airflow

Efficient Row-by-row Cleaning
Great Getting Underneath Low Furniture
Self-Emptying Dock
Price
Cons
Lower than Average Battery Life
Lacks No-Go Zones/Virtual Walls
Eufy RoboVac G40+
For those who aren't familiar with the brand, Eufy is a leader in budget robot vacuums. With the RoboVac G40+ they have taken their tried-and-true slim robot vacuum design and added a lot of performance upgrades, navigation upgrades and features.
The plus in G40+ means one of those features is an auto-empty dock making it one of just a few Eufy models with one.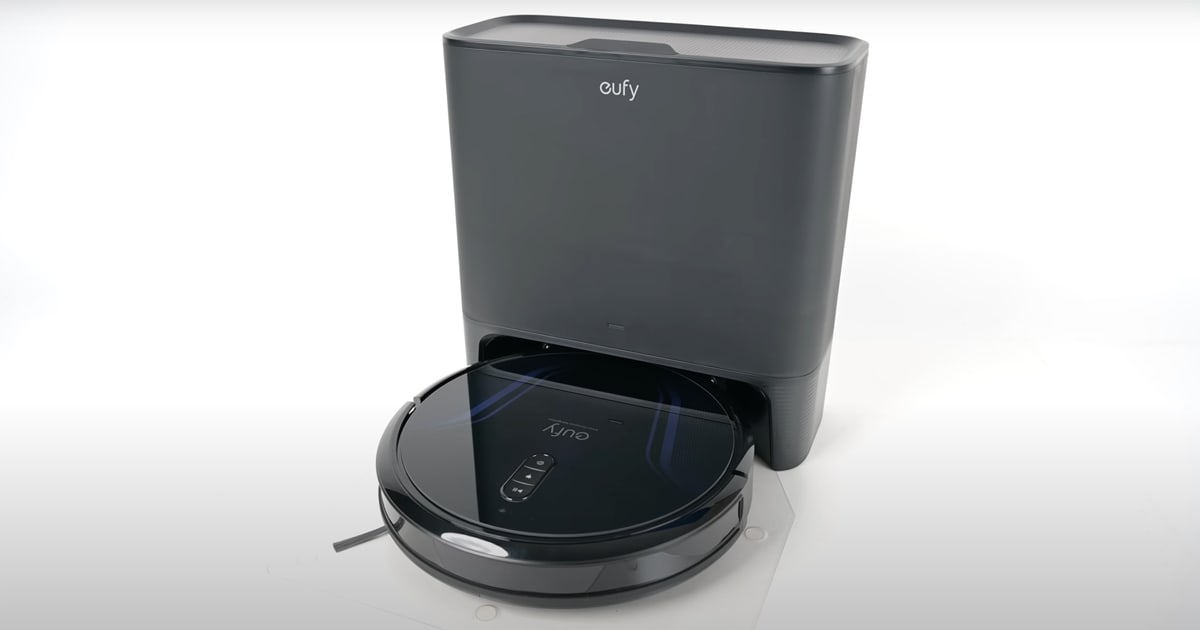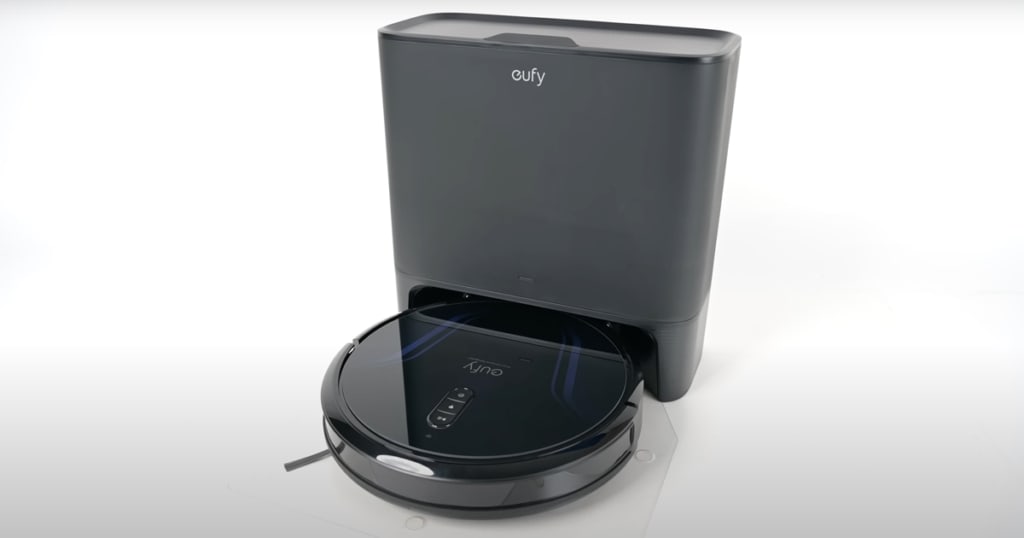 Eufy currently offers two variations of the G40. The first, and the one in this review, is the Eufy G40+. We picked one up and have put it through a handful of tests to measure its performance. In this article we'll cover those findings.
RELATED: See our Eufy X9 Pro review!
The second version also ships with the auto-empty dock, and can both vacuum and mop floors. That model is sold as the Eufy G40 Hybrid+. Eufy priced both of the models affordably, not just the vacuum-only option.
Specs
| | |
| --- | --- |
| Vacuum type | Robot vacuum |
| Self-emptying | Yes |
| Obstacle avoidance | No |
| Navigation | Gyroscope |
| Diameter | 12.8″ |
| Height | 2.85″ |
| Weight | 10.4 lb. |
| Color | Black |
| Battery type | Lithium Ion |
| Warranty | 1 year |
Eufy G40+ Robot Vacuum Specifications
Unboxing and setup
When the G40+ we bought arrived we charged it up and connected it to our Wifi network. Once the battery topped off it was testing time.
In the box
Eufy Clean G40+ robot vacuum
Self-Emptying Station (Dock)
Protective Pad
Extra Dust Bag
Extra Filter
Extra Side Brush
Cleaning Tool
5x Cable Ties
Power cord
Manual and warranty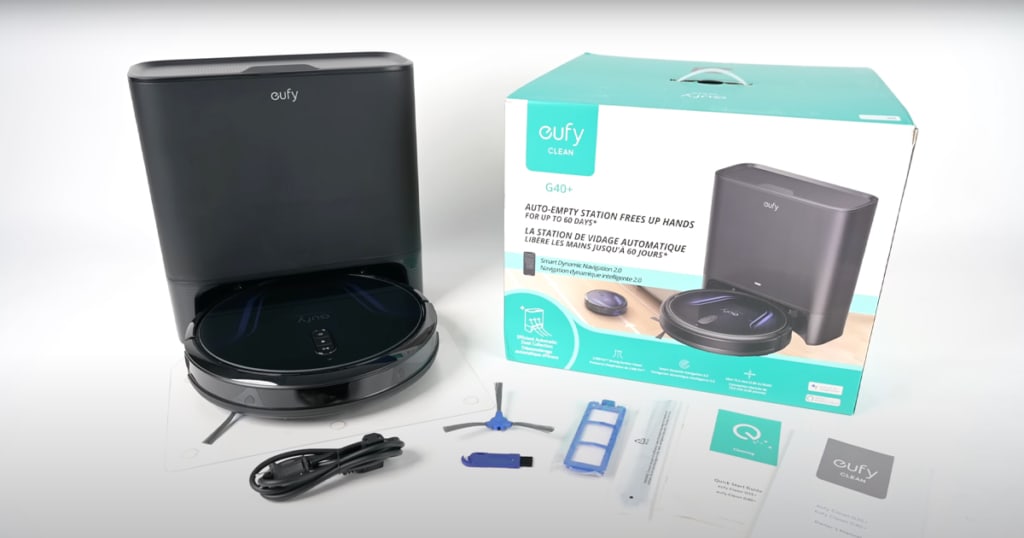 Performance and test results
Eufy's website says the G40+ has 2500 Pa of suction which is within range of the majority of robot vacuums in its price range. For comparison, Roborock's high-performing S7 robot also had 2500 Pa of suction (it has since been trumped by the S7 MaxV Ultra and Plus).
Vacuuming carpets and hard floors
As far as its main job of picking stuff up from the surface of hard floors and carpets, the G40+ was excellent. It picked up everything from fine to extra large debris on hard floors and carpets without issue.
It also put its suction and airflow to good use in our crevice pickup test. It was better than average overall, but much better than other budget robot vacuums.
We've always been impressed with Eufy robot vacuum pickup mechanics and the G40+ proved to be no exception.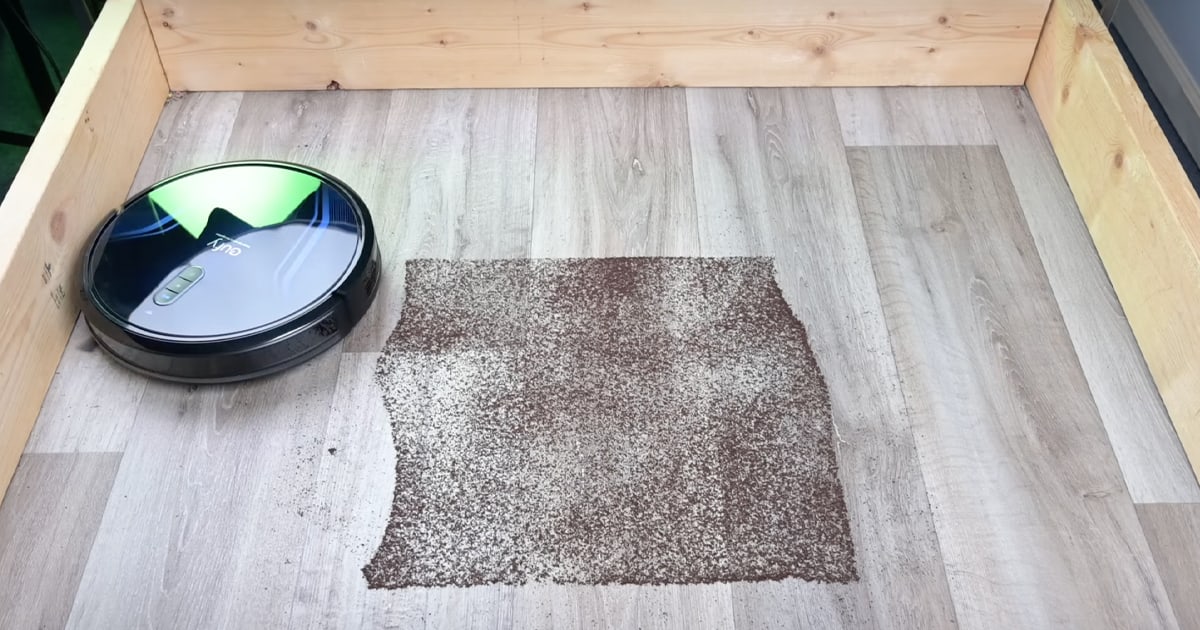 Deep cleaning
One area where the G40+ performed below average when compared with 70+ other robots we tested is in our carpet deep cleaning test. In this test sand is embedded deep into medium pile carpet. We then set a robot out to clean the carpet, weighing its dust bin before and after to see how much sand it was able to extract.
The G40+ scored a 69 compared with the average score of 75. Of course, this test wasn't limited to robot vacuums in its same budget range. For comparison with other Eufy models, the G40+ scored about the same as the Eufy 11S or 30C models.
Before running out and buying the much cheaper 11S, understand that the 11S cleans randomly, unlike the precise, row-by-row method the G40+ uses. It can't empty itself, either.
At the end of the day, we don't think its that big of a deal, and the G40+ does excel with surface debris as we mentioned.
Battery life and recharging and resume
The Eufy G40+ has a manufacturer quoted maximum battery life of 100 minutes. That's less than 120 minutes which is the average run time across 70 robots we've tested.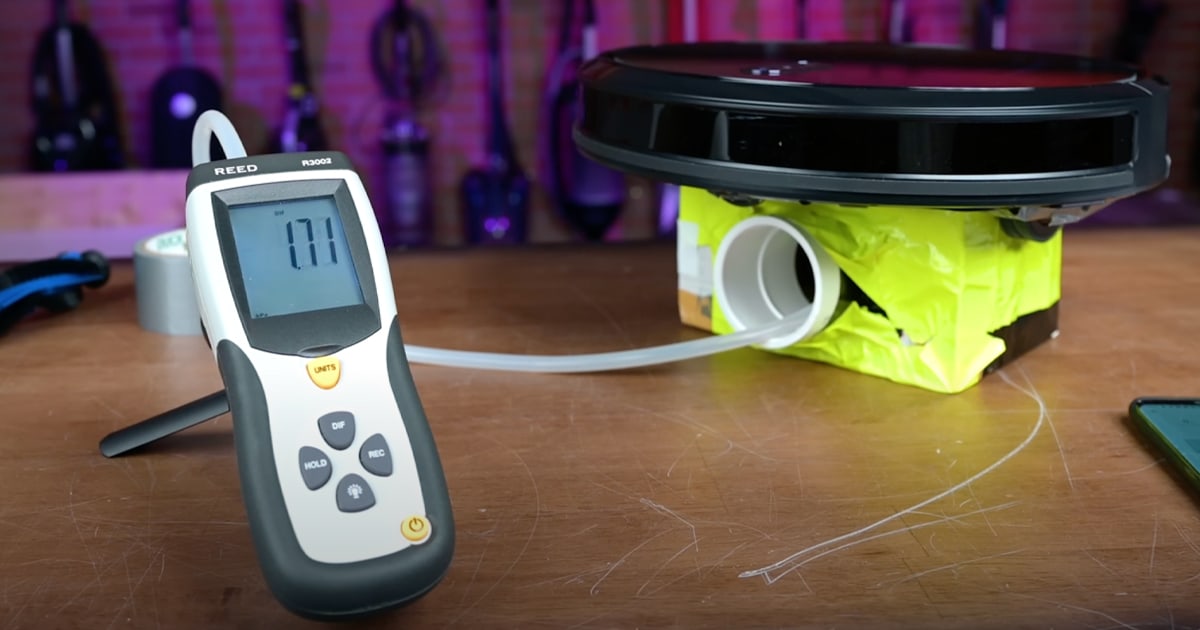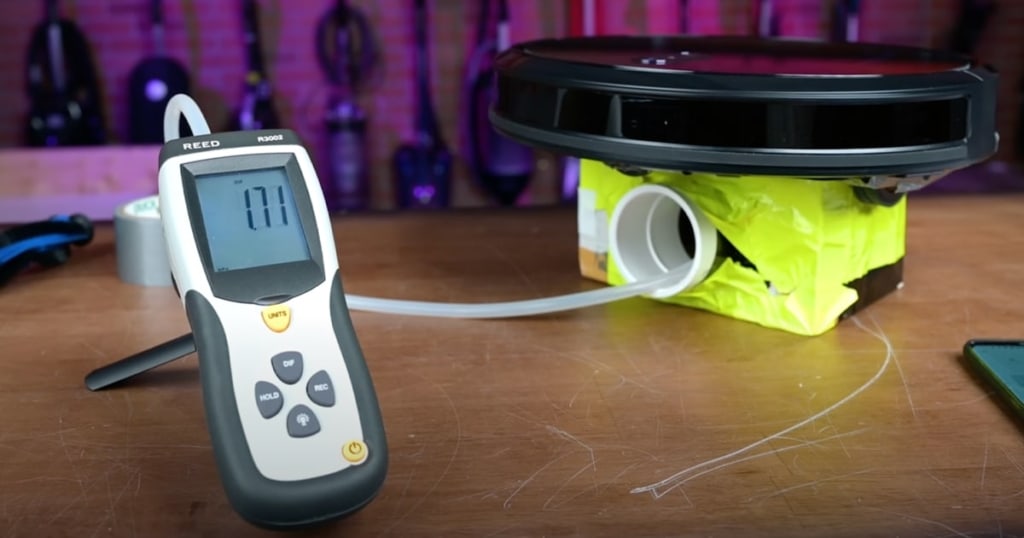 But, the G40+ does have Recharge and Resume. Recharge and Resume it's pretty much what it sounds like. When the battery becomes nearly depleted, the robot returns to the dock, recharges, and then resumes cleaning where it left off.
Those with a larger home or who prefer running their robot vacuum in its highest setting most of the time should take note of this though.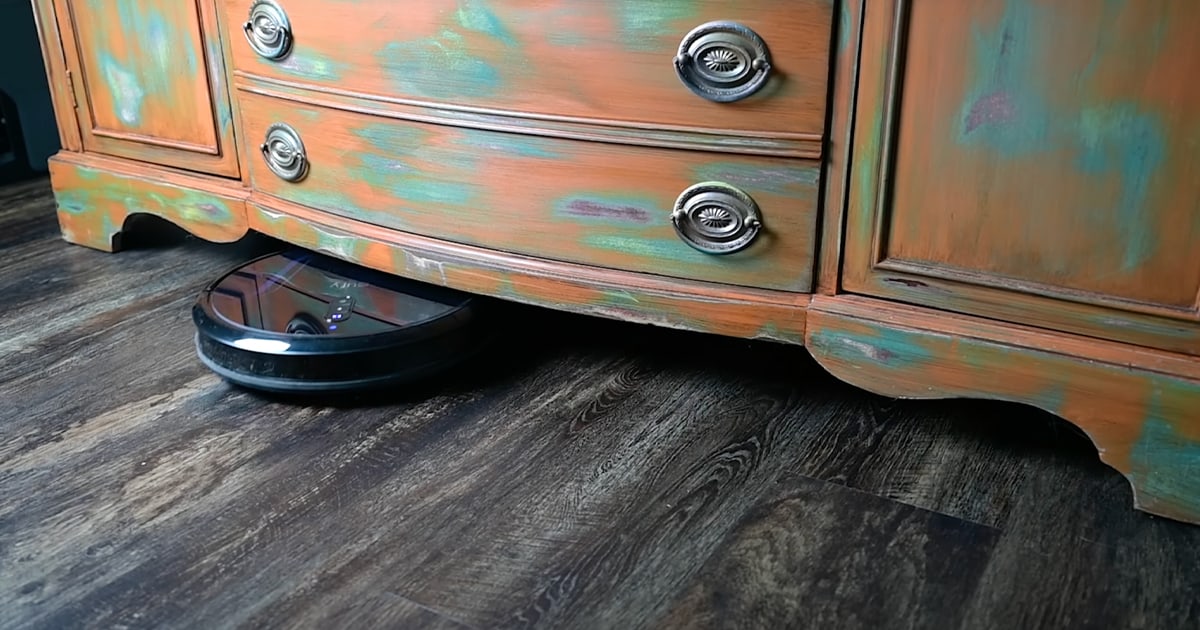 Features
There are many robot vacuums on the market today, and they generally share a good cross-section of features and capabilities. There were a few features we want to call attention to for those considering this Eufy robot vacuum.
Auto-empty bin
The auto-empty bin that comes with the RoboVac G40+ was another high point in our tests. Auto-empty bins are becoming more and more popular, and when they work well, they are a great addition.
When our G40+ returned to its charging base after cleaning it would automatically empty the robots dust bin into a disposable bag which is inside the auto-empty bin. In our test the robot docked and emptied itself without any issues and there were no clogs.
Eufy's auto-emtpy dock is also a manageable size making it much easier to find a place for in a home than larger docks, such as the one that ships with the Ecovacs Deebot X1 OMNI. We think the G40's dock is reasonably sized – comparable to the docks for other vacuum-only robots.
The bags are 3.2L in size and the G40+ comes with two of them. Eufy's website says you can expect to not have to put a new bag in for 60 days. Of course, how often that will be is really determined by how often the robot is run and how much debris there is for it to clean up.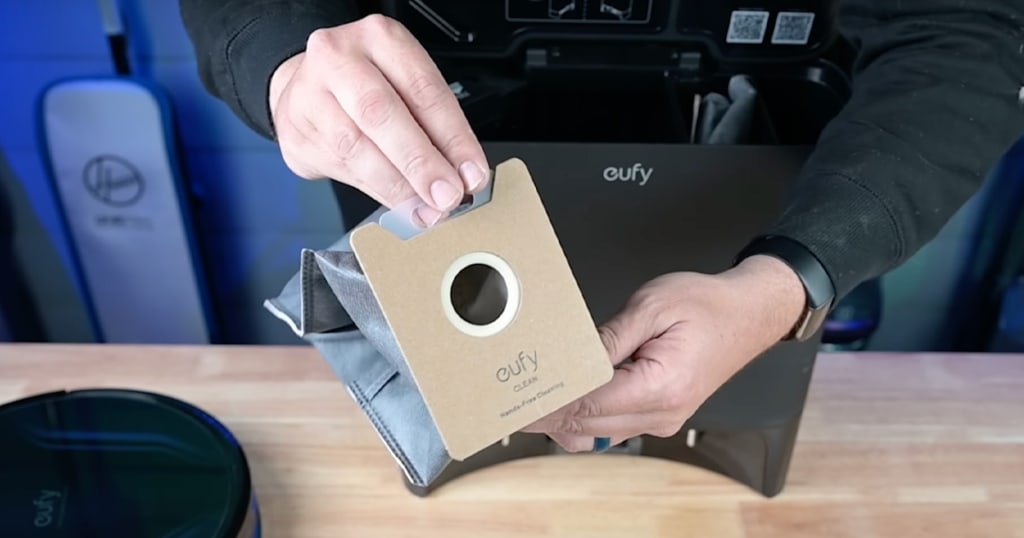 For homes with a lot of area to clean, or those with pets that shed, we recommend setting the G40+ to empty its bin after each cleaning run to ensure it doesn't get overfull or clog when emptying.
App
The Eufy Clean app is what is used to setup and then control the G40+. The main features are creating maps, setting the robots suction level and creating cleaning schedules.
The App is also where you can turn on or off Boost Mode. When enabled the robot vacuum automatically adjusts the suction for carpets. We highly recommend Boost Mode and were happy to see it included in the G40's list of features.
Low profile design
At just 2.85 inches tall, the G40+ is much shorter than the average robot vacuum. How much shorter? The average height of the robot vacuum's we have measured is approximately 3.36 inches tall. That's just over a half inch of extra clearance.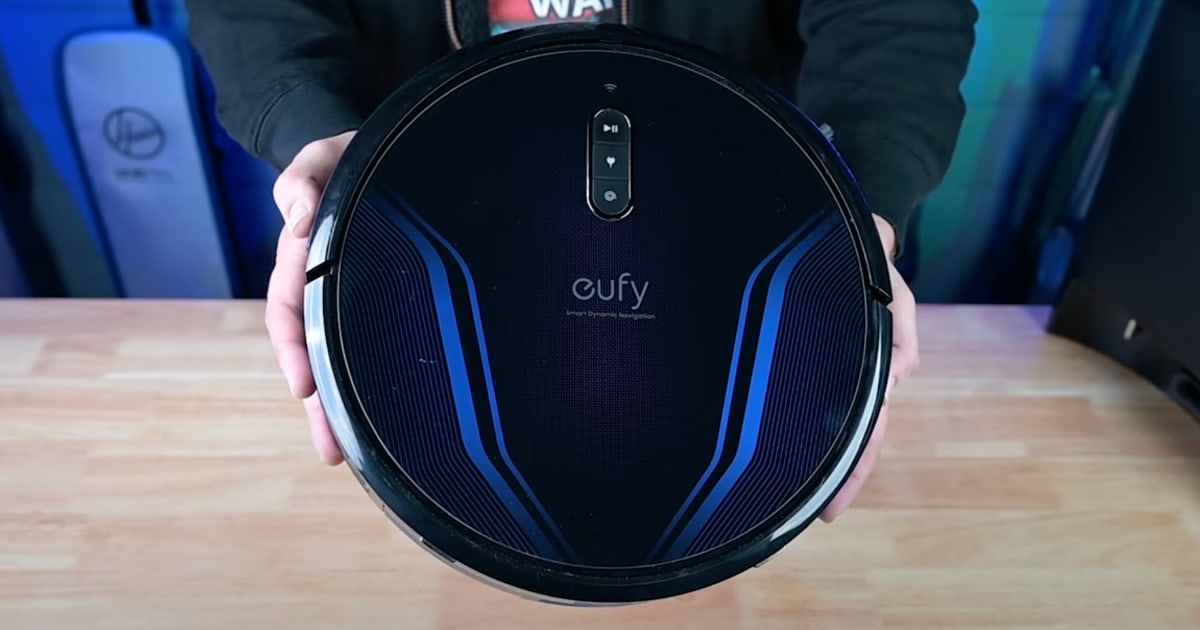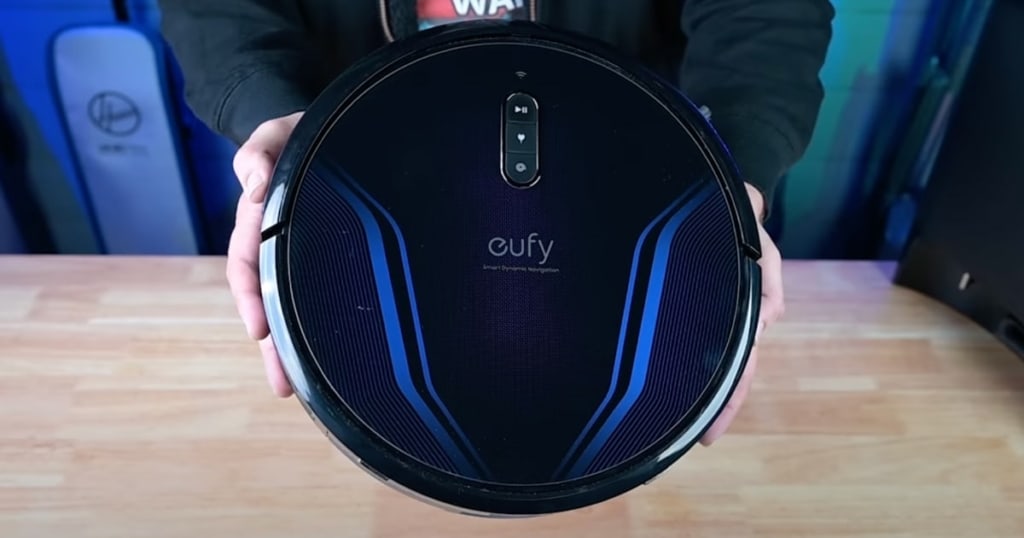 In the real world what this means is that it can clean under a lot of furniture that other robots simply can't.
Navigation
One big pro for the Eufy G40+ was how it navigates around the house. Unlike less expensive Eufy robot vacuums (and cheaper robot vacuums in general) it creates a map of the home then navigates in a systematic, row-by-row fashion when cleaning.
While more expensive robot vacuums have laser, or LiDAR-based navigation, the G40+ uses a gyroscope and a floor tracking mechanism. This method of navigation is considered a middle-tier option for robot vacuums. Eufy is also using this on another budget robot, the Eufy RoboVac G30, which has slightly less suction power and lacks an auto-empty dock.
It is much more efficient than cheaper, random navigation robots which bounce around more or less randomly and don't create maps. And, while it is much better than those randomly cleaning robots, it isn't quite as accurate as robots that map with lasers or cameras.
We've always been impressed with Eufy robot vacuum pickup mechanics and the G40+ proved to be no exception.
But, if you had to place the Eufy G40+ somewhere between the two navigation methods, it would be far closer to the accurate mapping of those much more expensive robot vacuums with more sophisticated systems.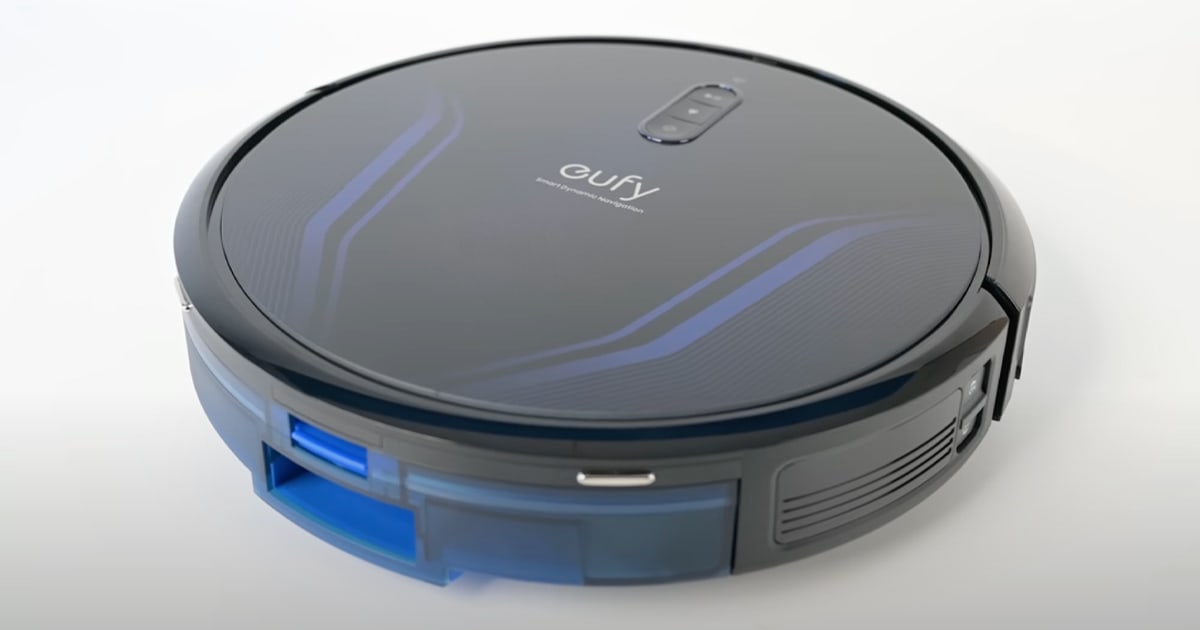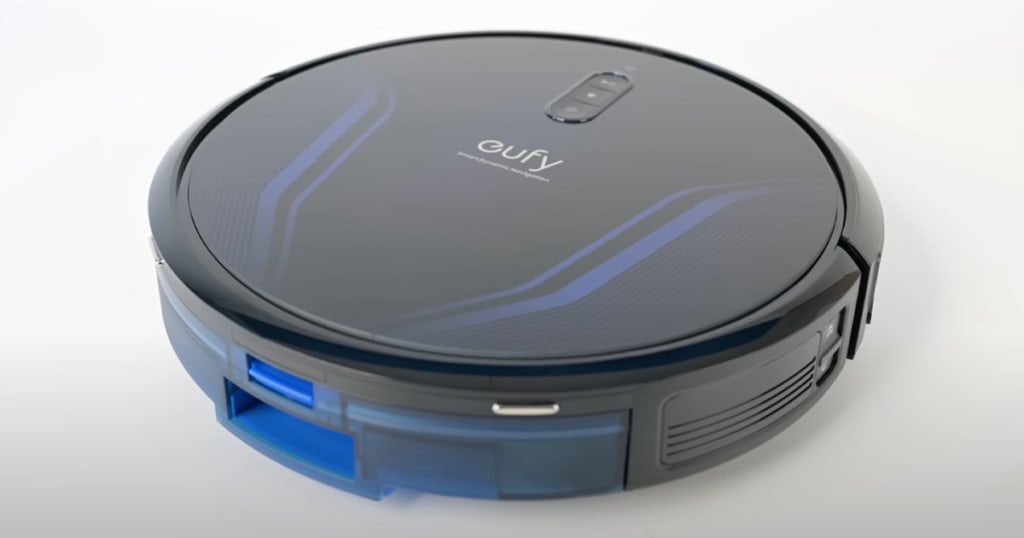 In our tests we found it to be really good at navigation. It's coverage was near 100% and it was very efficient. In our home test, it was able to map out a 400 square foot floor plan on its first try. It then continued on to clean the entire space in about 60 minutes, which is about as good as a vSLAM or LiDAR based robots we have tested.
It made good decisions in tight spaces, though we still recommend picking up as much clutter as possible before it is run to avoid it getting stuck.
Value
There is a good deal of value in the Eufy Clean G40+. It is one of the cheapest auto-empty robot vacuums for the price. It performed well in our tests and so far customer reviews are pretty favorable.
Recommendation
In general, we were really impressed with the Eufy G40+. It's a good budget auto-empty vacuum with a ton of power, great performance, great pickup ability on carpets and hard floors, and surprisingly good navigation and features for the price.
The G40+ is available online, including at the retailer(s) below.