Welcome to the Vacuum Wars Best Car Vacuum competition! We bought nine of the most popular shop vacs and one vacuum sold specifically as a car vacuum, all of which claim to be good for auto detailing. Next, we put them through a series of grueling tests over the course of a few weeks. Finally, we took all those test results and their specs and features and put them all into a spreadsheet. Our goal? To see if we could more-or-less objectively find out which was the best car vacuum available today.
Results
The best car vacuum cleaners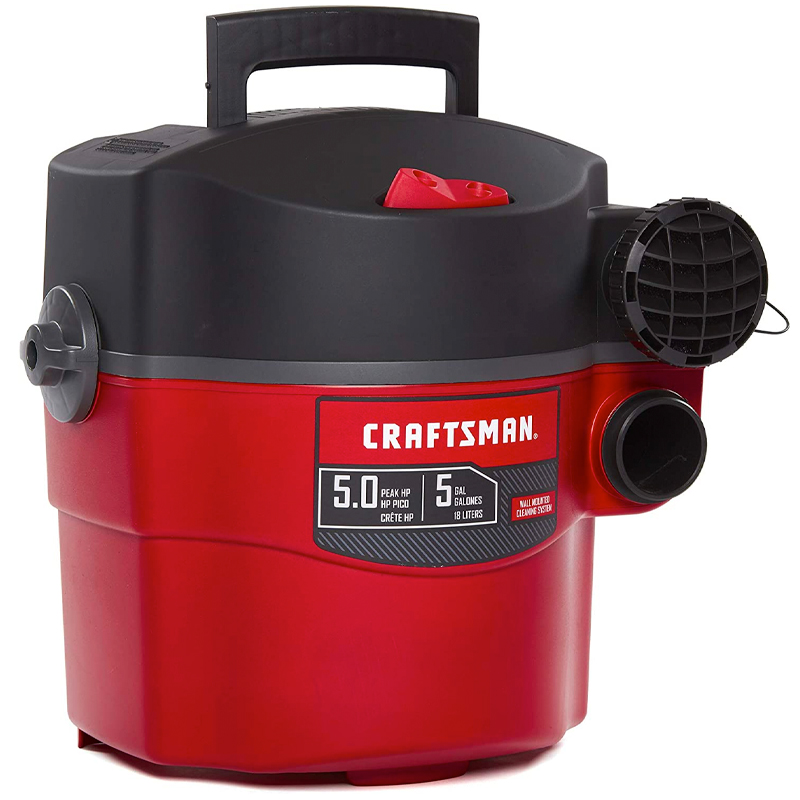 Craftsman 5 HP 5 Gallon
Best Overall
Vacmaster 5.5 HP 5 Gallon
Runner-up
Armor All 2 HP 2.5 Gallon
3rd & Budget Car Vacuum Pick
After adding all the numbers up, the top three overall were the Craftsman 5 HP 5 Gallon, the Vacmaster Professional Beast 5.5 HP 5 Gallon, and surprisingly, the much cheaper Armor All 2 HP 2.5 Gallon came in third.
Looking for a powerful wet/dry shop vac?
Check out which wet/dry vacuum is our choice for the Best Shop Vac (6.5 HP) after testing 5 popular, powerful models.
Our top 3 finishers for 2023
Craftsman 5 HP 5 Gallon car vacuum & shop vac (CMXEVBE17925)
Best Car Vacuum Overall
If you came here to find out the best car vacuum of 2023, the new Craftsman 5 Gallon 5 HP Wet/Dry car vacuum (model CMXEVBE17925) is our top pick. It comes with numerous actually useful car detailing attachments and a great hose setup, and it's the only vacuum we tested that comes with a wall mount.
Attachments include both 14-foot and 7-foot locking hoses, a utility nozzle, two extension wands, a crevice tool, a car nozzle, and a dusting brush. The cord is an impressive 20 feet in length giving it a very long total reach.
It can be (optionally) wall-mounted, and it has onboard tool storage with a large handle on the top for ease of use. A muffler/diffuser is installed at the vacuum's outlet to cut down on noise too. The warranty through Craftsman is three years, which we find adequate if not generous.
The only downside we could come up with is its price and unconventional shape, which we attribute to the optional wall mount. One last note is that the wall mount is not a permanent mount, meaning the vacuum can be taken off the wall mount and then later replaced.
Vacmaster Professional 5.5 HP 5 Gallon Beast Series (VFB511B0201)
Best Car Vacuum Runner-up
Our runner-up, the Vacmaster 5.5 HP 5 Gallon, was previously our best car vacuum overall. While it was edged out of the top spot this year, it is still a great vacuum and worth consideration whether as a car vacuum or wet/dry shop vacuum.
The Vacmaster has a lot going for it including a long 18-foot cord and a high-quality 7-foot hose. As far as attachments and accessories are concerned, it comes with a car nozzle, a crevice tool, a utility nozzle, and an extension wand. Like our top pick, it also has a noise diffuser.
Cord and hose storage is integrated into the vacuum, and the whole package is relatively compact. Vacmaster also sells a Vacuum Detail Cleaning Accessory Kit separately that is compatible with this vacuum.
There's not much to criticize with the Vacmaster, but for car cleaning in particular, we felt the Craftsman was a better choice.
Armor All 2 HP 2.5 Gallon vacuum with car detailing accessories
3rd Best and Budget Pick
The Armor All AA255 is a 2.5 Gallon 2 HP wet/dry utility shop vacuum appointed with car cleaning in mind. It is also our budget pick, being significantly less expensive than the other car vacuums we tested.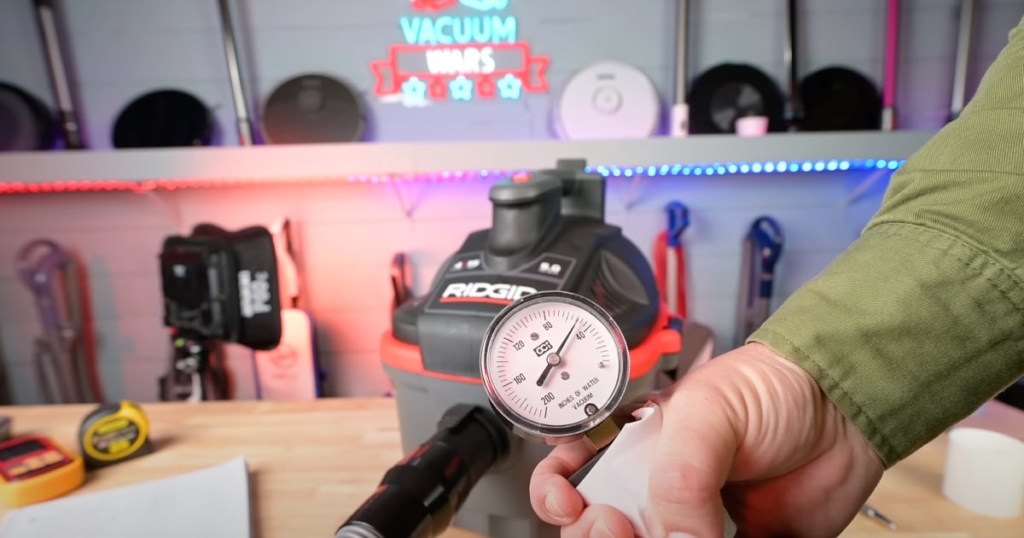 It has a 6-foot hose and a 10-foot long cord providing adequate reach, but likely would require an extension cord for car cleaning. Of all the vacuums we tested, this one easily had the best attachments for car cleaning and detailing. In particular, the 2-in-1 Utility Nozzle, Detail Brush, and Deluxe Car Nozzle are all excellent. It also has a Blower Nozzle that concentrates its airflow for blowing dirt and dust off surfaces.
Of course, the main difference between the Armor All AA255 and our top two car vacuum picks is that its motor is less powerful. It also has a smaller diameter hose, which ensures it is useful as a car vacuum, but limits its use for other tasks, like vacuuming up leaves or other larger debris.
All vacuum models tested
In alphabetical order, here are the nine car vacuums we tested:
Armor All AA255 2.5 Gallon
Craftsman CMXEVBE17925 5 Gallon
Metrovac Vac-n-Blow
Porter-Cable PCX18301-4B 4 Gallon
Ridgid 50313 4 Gallon
Stanley SL18115P 5 Gallon
Stanley SL18910P 3 Gallon
Vacmaster Beast VFB511B0201 5 Gallon
Workshop WS0301VA 3 Gallon
How we tested and rated each vacuum
Methodology: Finding the best car vacuum
One of the key things we would want in a car vacuum besides power and good attachments is relative portability. For that reason, we limited this competition to vacuums with a 5-gallon capacity or less. That tended to be the maximum size that could easily fit in either the seat or the floorboard of the average car.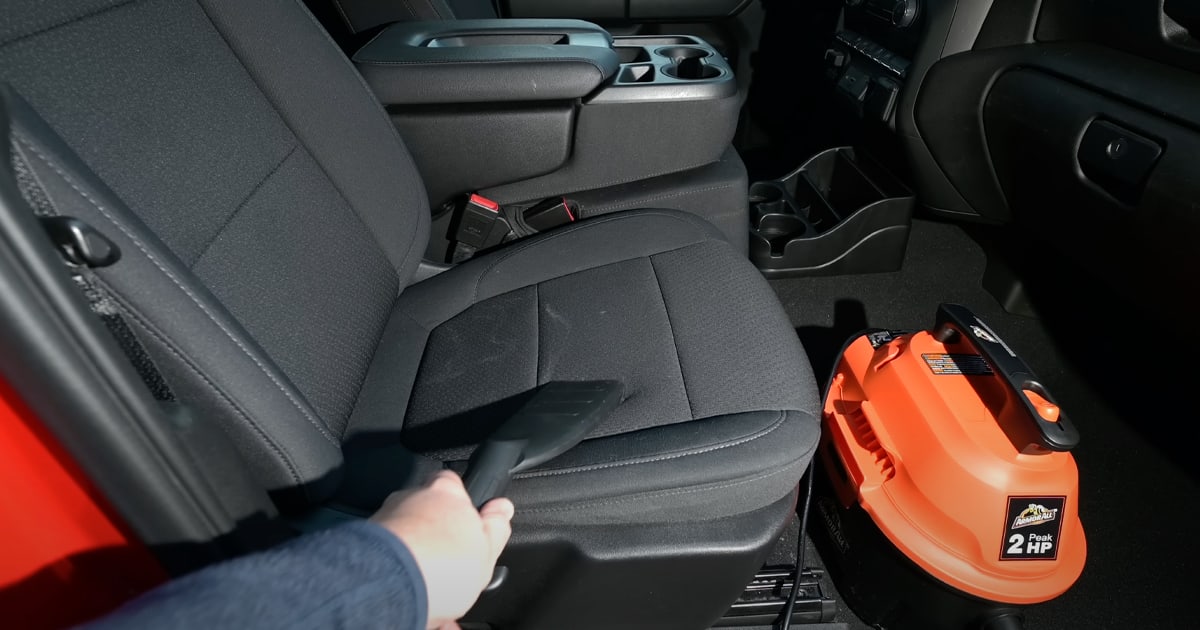 We grouped the vacuums we bought into two categories: the 4 to 5-gallon models, which tended to be the more expensive types, and the 2.5 to 3-gallon models, which were smaller and more of budget options.
Size, weight, and cord
Starting off with the specs and features we took into account, first was their size. We calculated the size of each car vacuum in cubic inches and we recorded each vacuum's weight. For both metrics, the lower the number, the better.
We measured their cord length, even though we suspect most people will use extension cords when vacuuming their cars. Cords can be a hassle, so we gave them extra points if they had good cord management, meaning they had a place to wind up the cord and/or a way to unwind it easily.
Hose length and swivel
We measured each vacuum's hose length and gave them points if they had a kink-proof hose. Kink-proof hoses are high-quality hoses, and only the Workshop and Metrovac car vacuums had them.
We gave them points if they had hoses that could swivel, meaning that the hose could turn independently of the vacuum, making it much easier to use in various positions. The best-case scenario for a car vacuum would be having swivels on both its handle and base ends.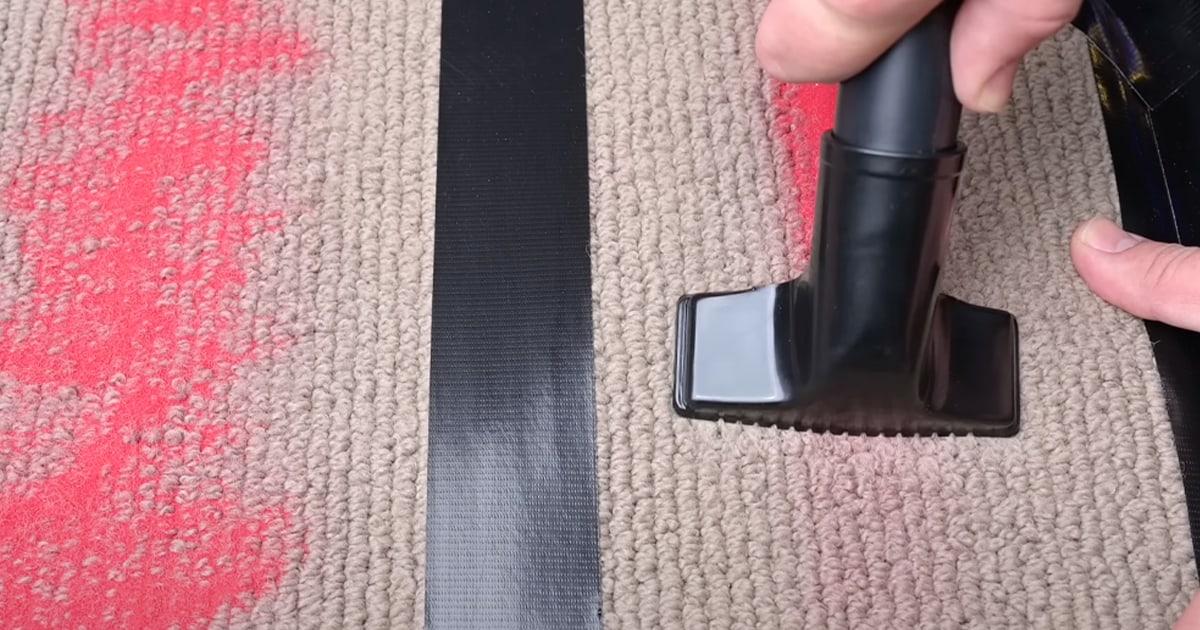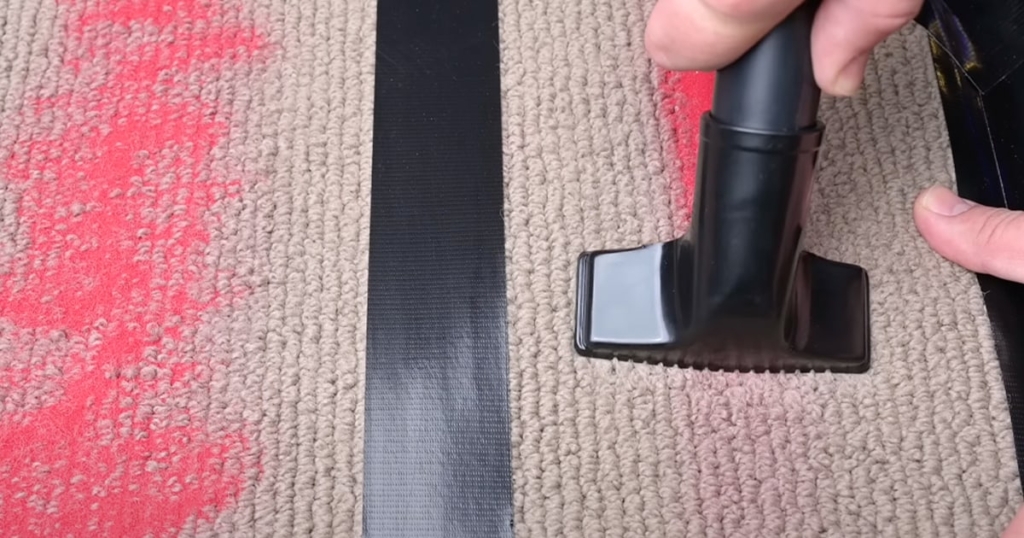 Attachments/accessories
Attachments are a big part of car vacuums, so we gave each vacuum points based on the number of attachments they had. We also gave more points if a vacuum had attachments that are specifically useful for car detailing. An example would be some kind of claw tool, whether the large style you see with the Armor All, Vacmaster, and others, or a smaller claw tool like you see with the Ridgid and Craftsman models.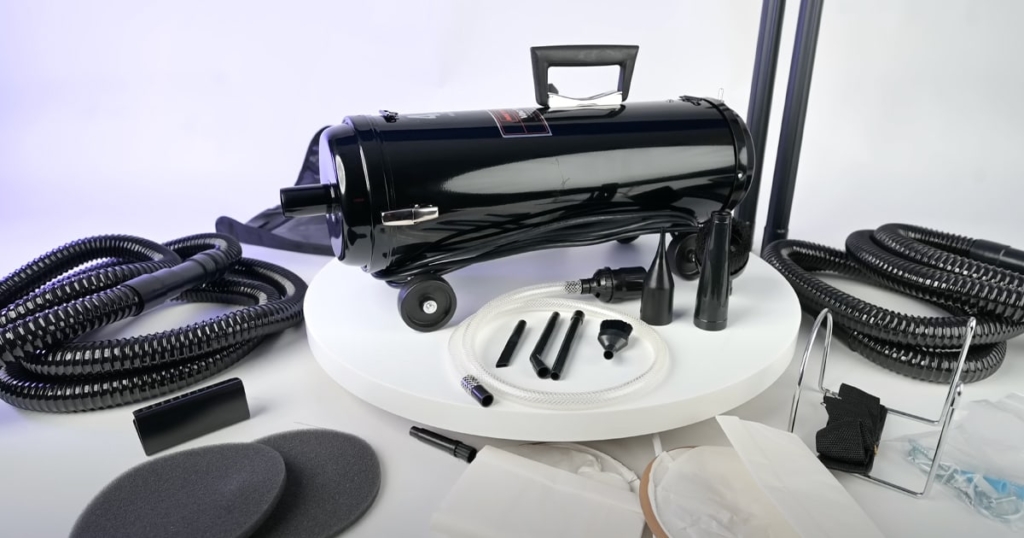 Some of the car vacuums, like the Vacmaster, Ridgid, and Craftsman, had optional car detailing accessory kits sold separately. These would most likely be necessary with the Ridgid in particular as it only comes with one tool, the small claw tool. But we felt that the Craftsman already came with almost everything you would get with the accessory set.
Interestingly one of the cheapest car vacuums, the Armor All 2.5 horsepower, had the most thought-out auto detailing attachment set of them all. We especially liked its mini 2-in-1 Utility Nozzle attachment, which is really a game changer for those hard-to-clean cracks and creases in cars.
The Metrovac had a huge amount of attachments, including small brushes like the Armor All. But it surprisingly didn't have anything like a claw tool. It had a wider upholstery brush than we used for the pickup test, but it seemed like an oversight not to have a dedicated claw tool.
Blower capability, wet/dry car vacuum
We gave them points if they had a blower as well as a suction port, which most of the vacuums tested did. We also gave them points if they could be used as a wet vacuum for water-related cleanup tasks. All of the car vacuums tested were wet/dry capable with the exception of the Metrovac.
Filtration, optional HEPA upgradability
Every one of the vacuums we tested failed our filtration test. This wasn't surprising, nor do we mind it as much with car vacuums since they are primarily used outside. But we did give the points to vacuums that had the option to upgrade to a high-efficiency filter, which many of them did.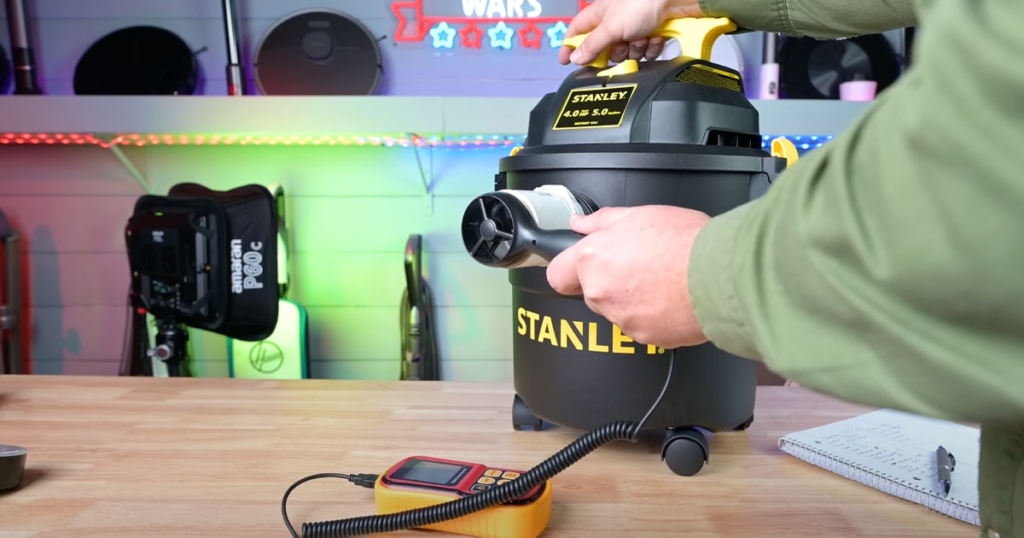 Suction power and airflow
We consider suction to be one of the more important metrics for car vacuums since you're often using an attachment more or less sealed to the upholstery or vehicle's carpeting. But airflow, which we tested at the vacuum's base, is also an important power metric.
So we combined both scores to get a general sense of their overall power. By this metric, the Craftsman 5 Gallon, the newest model on the list, was the winner. It was followed closely by the Ridgid and the Vacmaster. Of the smaller car vacuums the Armor All 2.5 HP was the most powerful.
Debris pickup, real-world tests
We found that the suction and airflow numbers corresponded more or less with the results of our various pickup tests. The most revealing test we performed was tasking each with picking up copper BBs on a rubber mat. The most powerful models picked them up quickly and easily whereas the less powerful ones took much longer if they were able to pick them up at all.
Power was also a good predictor of success with our Real World Tests, where the more powerful models took less time to pick up embedded debris from car upholstery. One thing we found while doing the Real World Tests is that we really do enjoy some kind of brush tool for car detailing, and the smaller the brush, the better.
Price
Finally, we negatively scored each car vacuum based on their current prices. Basically, the more expensive a vacuum was, the more points they lost.
Wrapping up
At the time of doing this shoot-out, we also looked at three handheld vacuums that are powered by a vehicle's 12V cigarette lighter. Since there was such a big difference in performance, we're posting those results in a different article.
As far as the best car vacuum to buy, our top choice is the Craftsman 5 HP 5 Gallon followed by the Vacmaster Professional 5.5 HP 5 Gallon, and the Armor All AA255. Each of our top picks is a great choice and worth your consideration as a car vacuum and a utility or shop vacuum too.