We've tested and reviewed dozens of upright vacuum cleaners, and while we enjoy doing that, we thought we'd take a different approach today. This post is about the four biggest mistakes we think people make when buying an upright vacuum cleaner. Since you're likely shopping for one, we'll guide you to some great upright vacuums along the way too.
Floor type
Not all upright vacuums are good on all surfaces, so consider how much of what types of flooring you have in your home and use that to guide your purchase. In our upright vacuum reviews, we perform tests on hard floors, carpets, and rugs for this reason.
Generally speaking, uprights that perform well on both hard floors and carpeting come with a high price tag. The Shark Stratos Upright vacuum falls into this category. It has tons of suction that is put to good use on all types of flooring. It does cost more, but it is an excellent upright vacuum on all surfaces.
Here's a little backstory: At first, vacuums were designed specifically to clean carpets, and most of the really cheap vacuums you see today are still using principles and engineering that make them best suited for carpets and rugs. If a vacuum's engineering for airflow on hard floors isn't well sorted however, just increasing suction power won't make it also perform well on hard floors.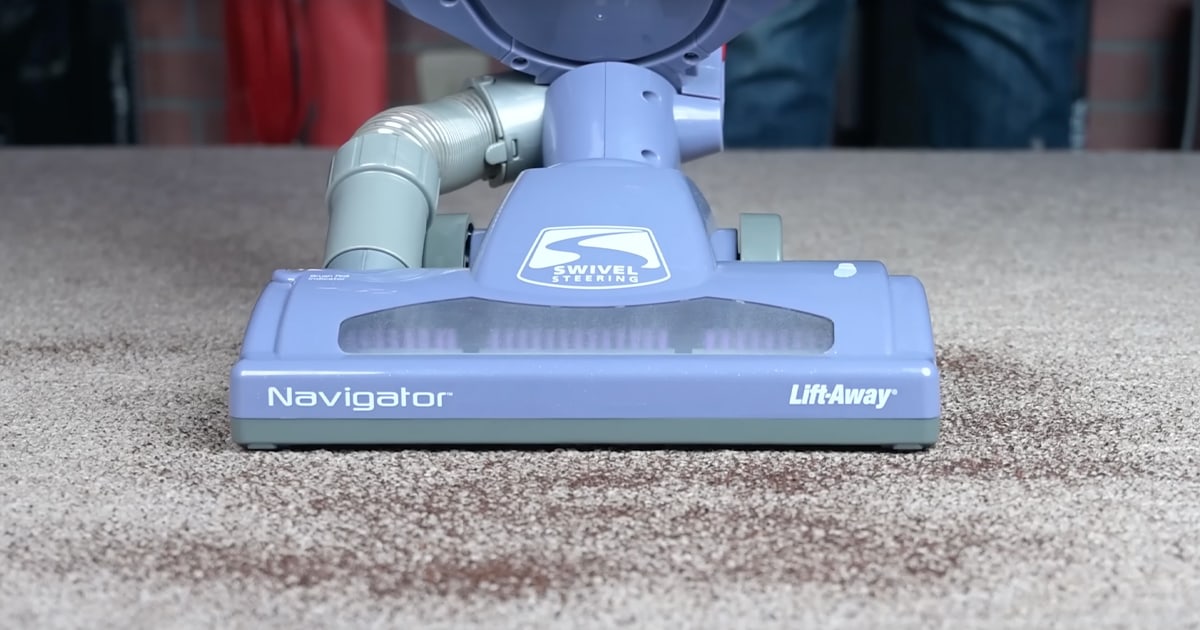 Sure, they may have a hard floor setting on their adjustable height dial, but unless they have either a plastic or felt squeegee on the bottom or the ability to turn the brush roll on and off, they will probably scatter debris when you try to vacuum hard floors.
If you want to vacuum with a lot of power, you need to be okay with the extra weight. But, power isn't all that important–at least with corded upright vacuums. This is especially true for hard floor pickup, where it's more about the upright's floorhead design than power.
Having those features still doesn't necessarily mean an upright will do well with debris pickup on hard floors without having to constantly adjust for the type and size of debris that you're trying to vacuum.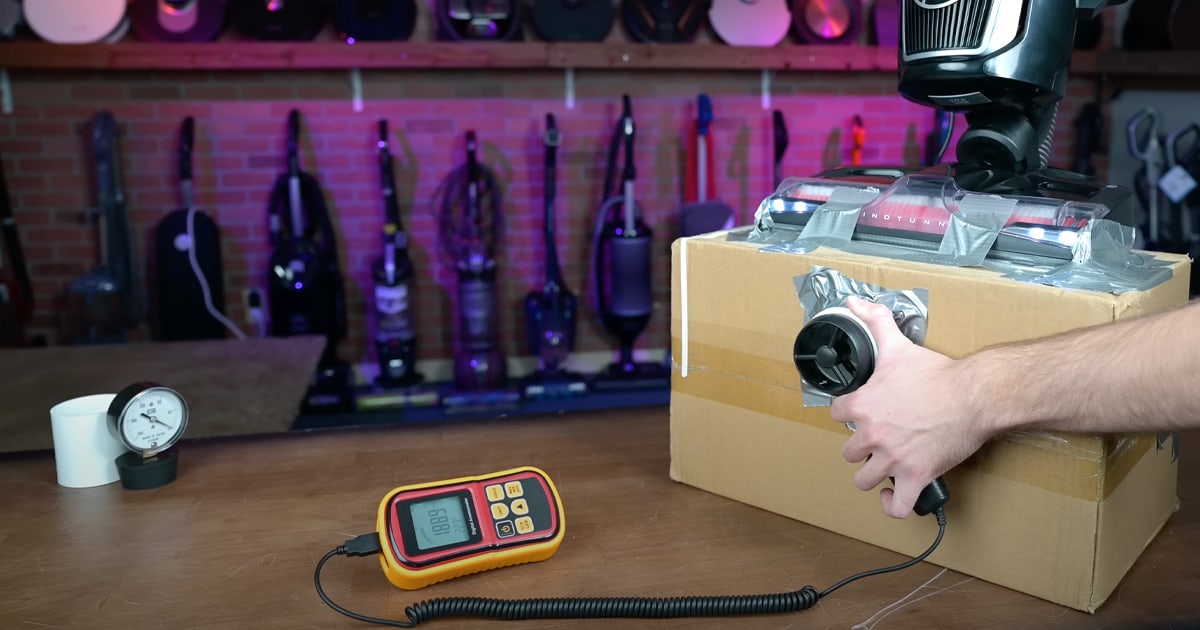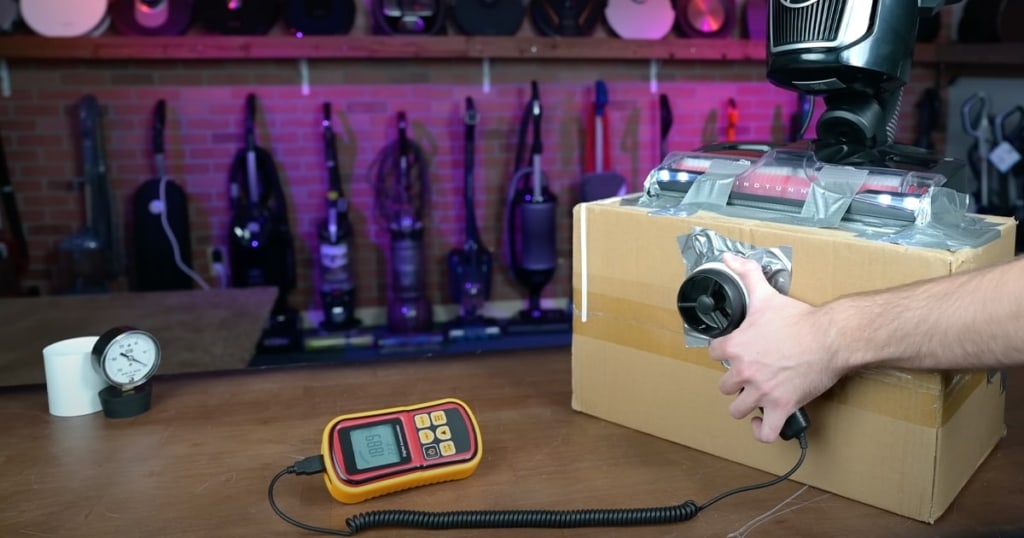 This isn't a knock on cheaper vacuums – some cheaper vacuums can be good for hard floor pickup too, but generally speaking, uprights that are good for hard floors are usually more expensive.
Vacuum manufacturers have recently been using soft roller brushes in their designs in order to improve performance on hard floors. Shark has been doing this for years with its DuoClean heads, which have a soft roller in the front and a standard roller in the back.
Maintenance tip
Set a reminder on your phone every month or so to do a bit of maintenance on your vacuum.
Doing so will not only help your vacuum last a lot longer, it will be more efficient when you do use it, resulting in a cleaner house. That's a win-win!
DuoClean-equipped uprights basically dust extremely fine debris from the surface of floors while also being able to handle super large debris – without losing their near-perfect seal. They pick up both pet and human hair extremely well, and they can be used on carpets and rugs with no loss of time in the transition.
Upright vacuums that have an effective seal on both hard floors and carpeting are pretty versatile vacuums. Of course, if you have wall-to-wall carpets in your house with just a few hard floor areas, you can probably get away with buying a super cheap vacuum as long as you don't mind some of the other things we'll cover on this list.
Ergonomics, weight, and ease-of-use
When buying a vacuum, customers are often transfixed on suction, accessories, and price. We're not saying those factors aren't important, but we would like to suggest ergonomics, and specifically weight, as another important factor in selecting an upright vacuum.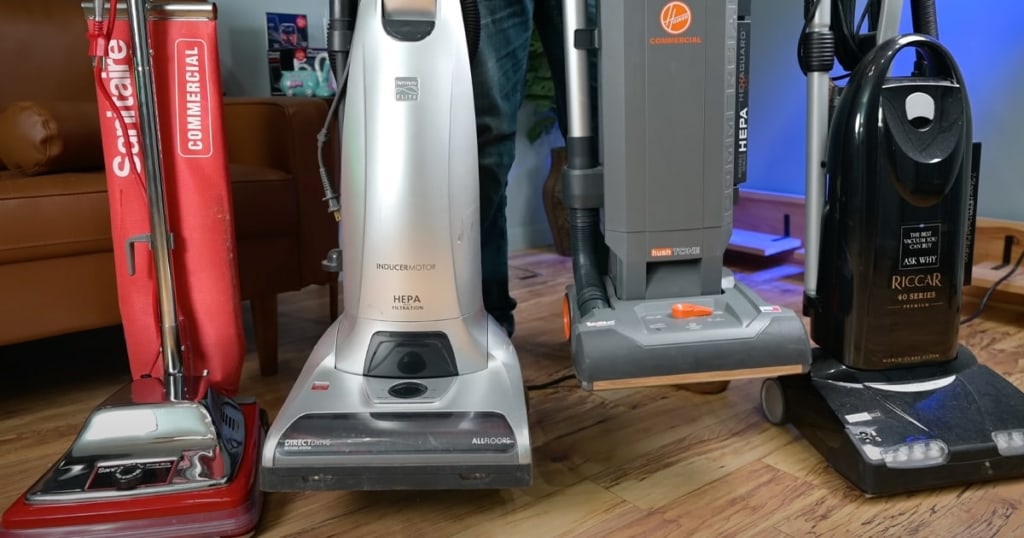 Older-style vacuums, as well as cheaper vacuums, are often heavy. Thinking back to some of the older, collectible vacuums we've seen, they even look heavy. This can be problematic if you have large areas to vacuum and especially if you will be carrying the vacuum up and down stairs. Watch out for vacuums that claim to have a ton of suction power, because this usually means that they have a really large motor, and larger motors are generally heavier.
One of the most popular (and highly rated) budget-priced upright vacuums online is the CleanView Swivel Pet by Bissell. It has a relatively reasonable weight and a two-axis swivel, something usually reserved for high-end vacuums.
If you want a vacuum with a lot of power, you need to be okay with the extra weight. Power however isn't all that important–at least with corded upright vacuums. This is especially true for hard floor pickup where it's more about the vacuum's floorhead design than it is about power.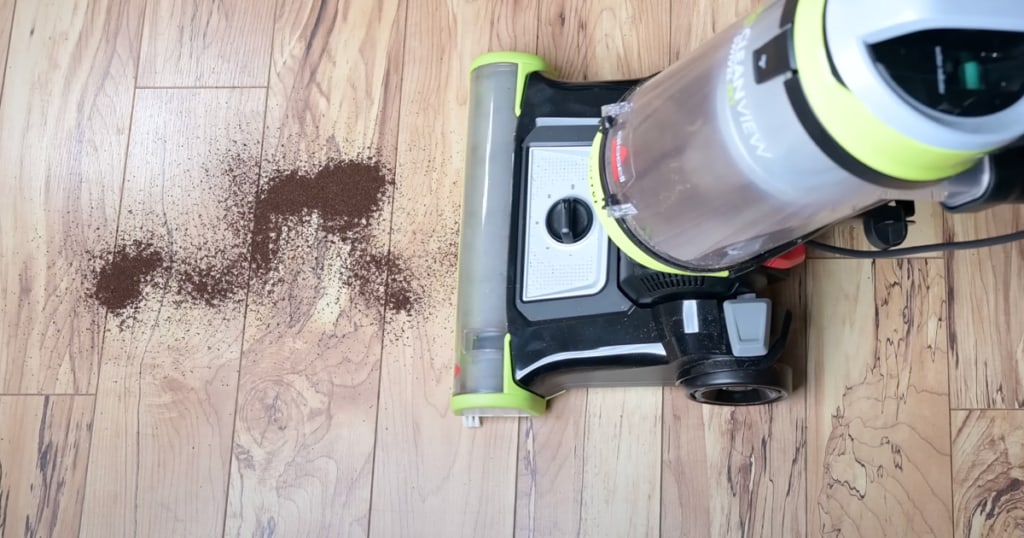 Unless you're wanting to use your vacuum for some heavy-duty suction-related tasks like car cleaning, don't worry too much about how much suction it claims to have. If you're shopping for a cordless or robot vacuum, ignore this advice as suction is a factor with those.
Older-style and cheaper vacuums also often lack swivels or other features to make them easy to use and maneuver. Vacuums that have both a low profile and a swivel allow you to maneuver under and around furniture instead of having to move pieces around while vacuuming.
Sealed systems (aka anti-allergen seal and complete seal)
Almost every vacuum under a certain price or older than a certain date has terrible filtration. You can even buy a vacuum that has a HEPA filter but that is lacking a perfect seal on its many connection points. This is due to ineffective design and negates the benefit of the HEPA filter.
An example of a modestly-priced, high performing upright that has a completely sealed HEPA filtration system is the Kenmore FeatherLite Lift-up. In our review, it took top honors for best budget upright vacuum cleaner too.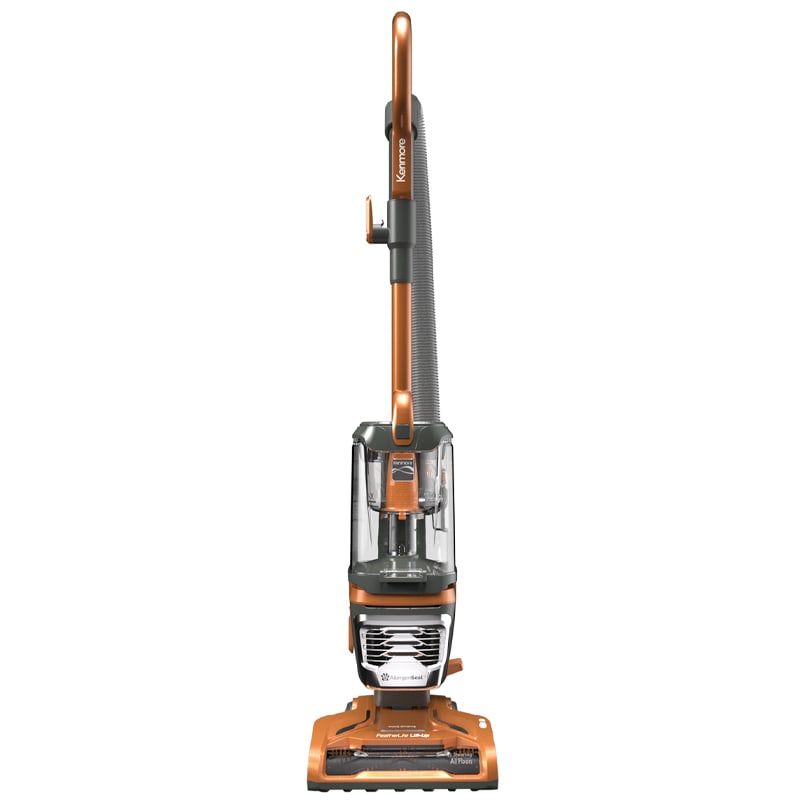 If the dirty stuff you're vacuuming up leaks out the sides of the vacuum before it can be trapped in the vacuum's HEPA filter, you're basically just redistributing fine dust, debris, and particles back into the air.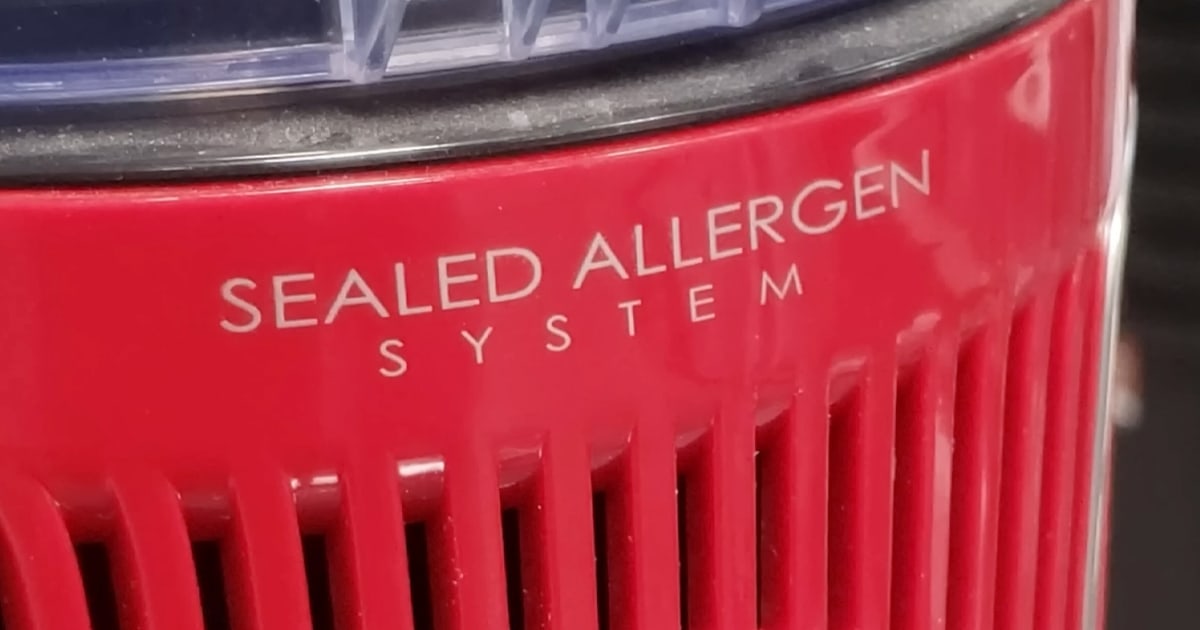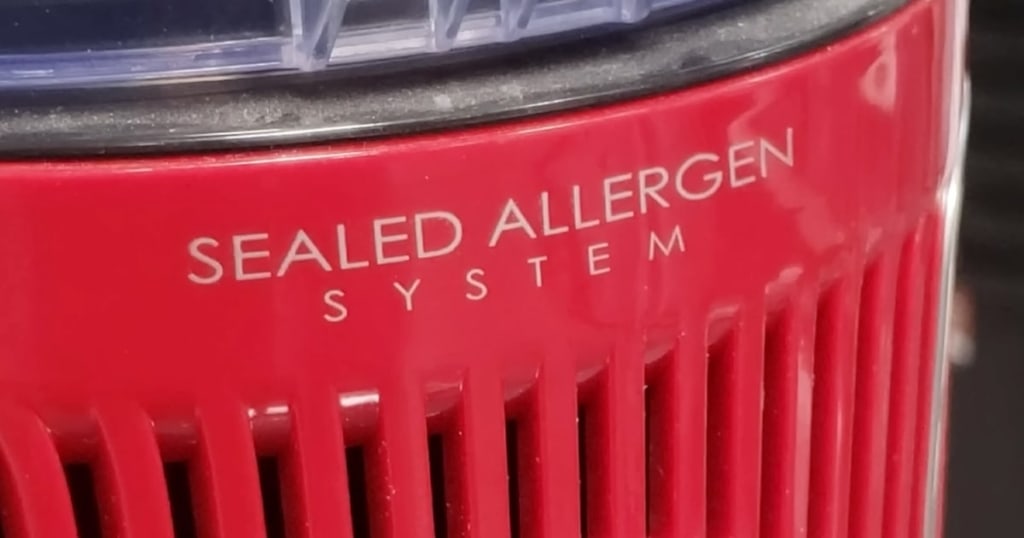 Lots of vacuum companies are now advertising their sealed HEPA systems with complete-seal technology, whole-machine HEPA filtration, or something similar. While they do often cost more, well-sealed, HEPA upright vacuums are a lot cheaper than they used to be and well worth the cost from our experience.
Keeping up with your upright's maintenance
The final mistake on our upright vacuum purchasing mistake list is not performing regular maintenance. Okay, we'll admit it, this one is cheating a little bit because it's a mistake that people make after they buy a vacuum.
Basically, you need to regularly clean your upright vacuum or any vacuum for that matter, or else you are going to lose suction power and generally cause the vacuum to fail way too soon.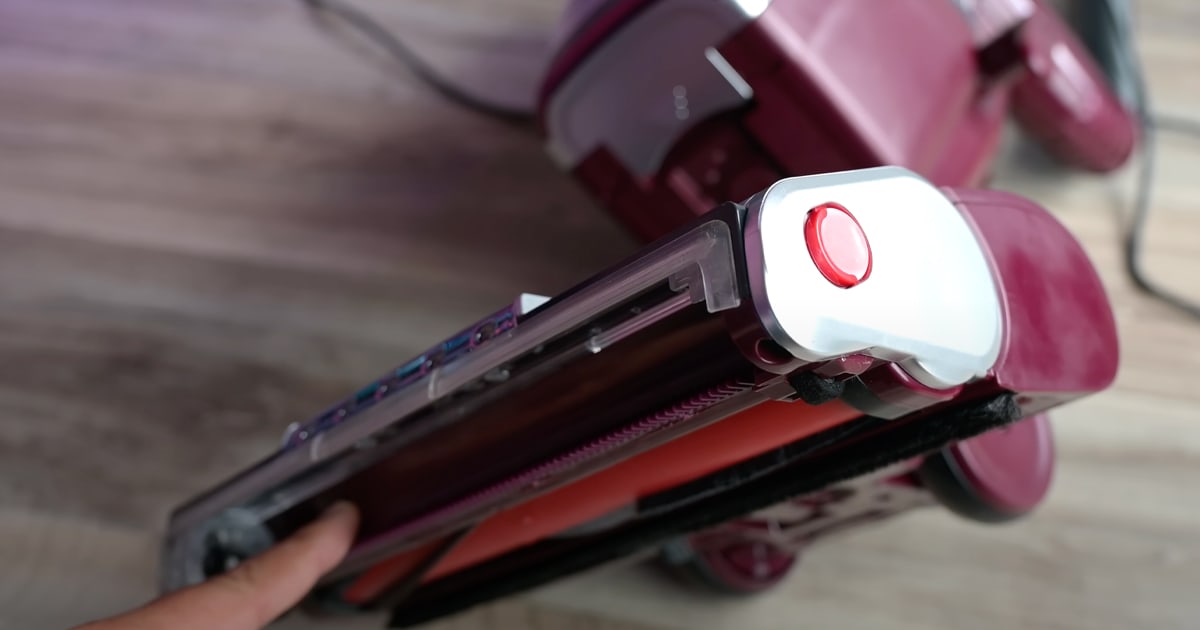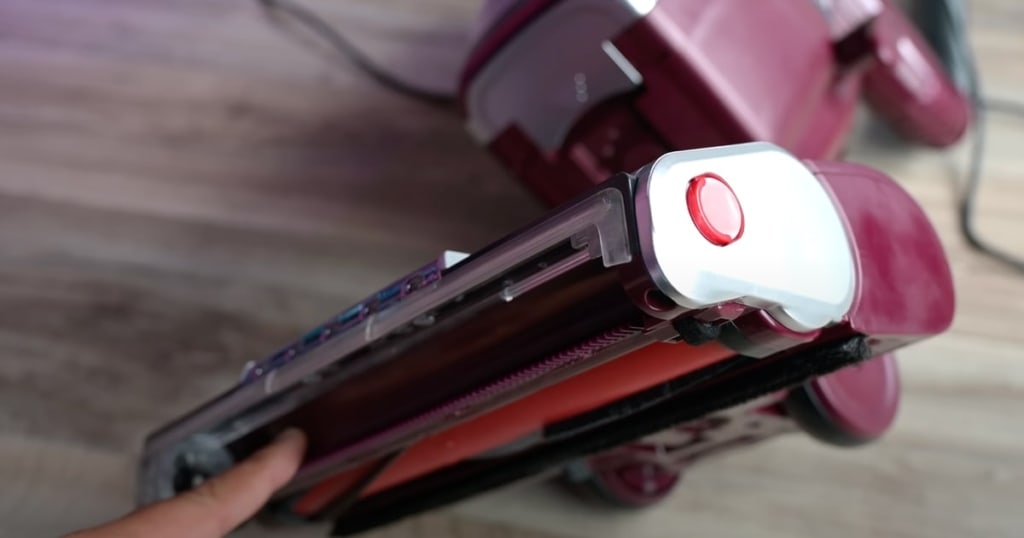 There is usually an area in the dustbin, like a metal grate, that needs to be kept clean and free of debris. Dirty foam filters can also be the problem, and they can usually just be washed, allowed to dry, and put back in place.
Performance can also be hampered by a clog in the hose or some other obstruction that needs to be cleared. Brushrolls also need to be regularly cleared of hair so that they're able to agitate carpets properly.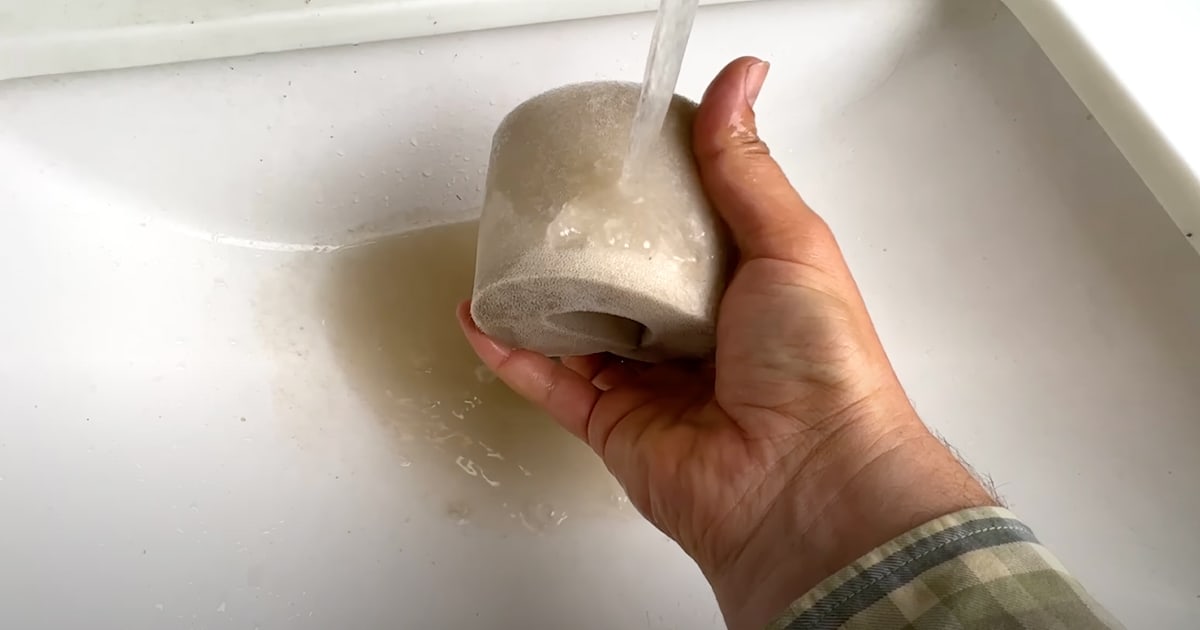 And if you have one of the Shark models equipped with DuoClean, which we mentioned earlier, you absolutely have to regularly eject the front roller and clean behind it. Dirt and hair will build up there, and eventually it will just stop working efficiently until you clean it out.
Choosing the perfect upright
There are plenty of upright vacuum cleaner models at every price point that are worth your money. Avoid these upright vacuum buying mistakes and pick an upright vacuum that makes sense for your home.