In this installment of Air Purifier Wars, we are comparing the Oransi Mod and Shark Air Purifier Max HP201. Over the past several weeks, we thoroughly tested both air purifiers, and in this article, we will go over the results and see which one of these highly-rated air purifiers came out on top.
The Basics
These two air purifiers are in the same price range and both are designed to work in large rooms. They also share the same basic air purification techniques, using HEPA filters to catch particulates and carbon filters to eliminate smells, gases, and volatile organic compounds, or VOCs.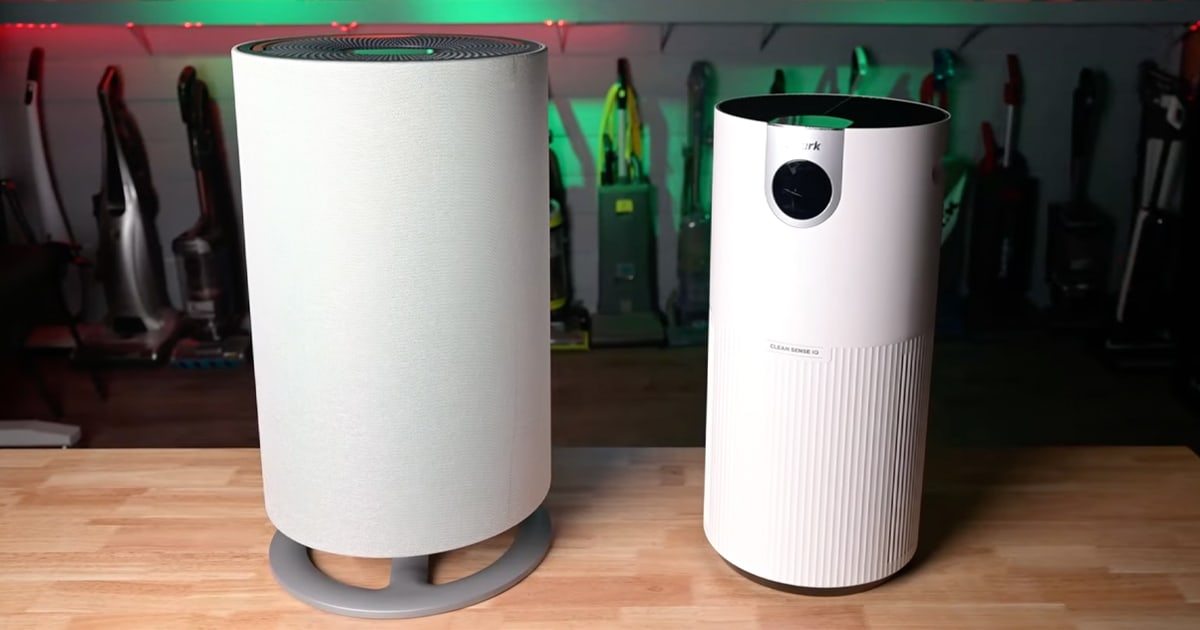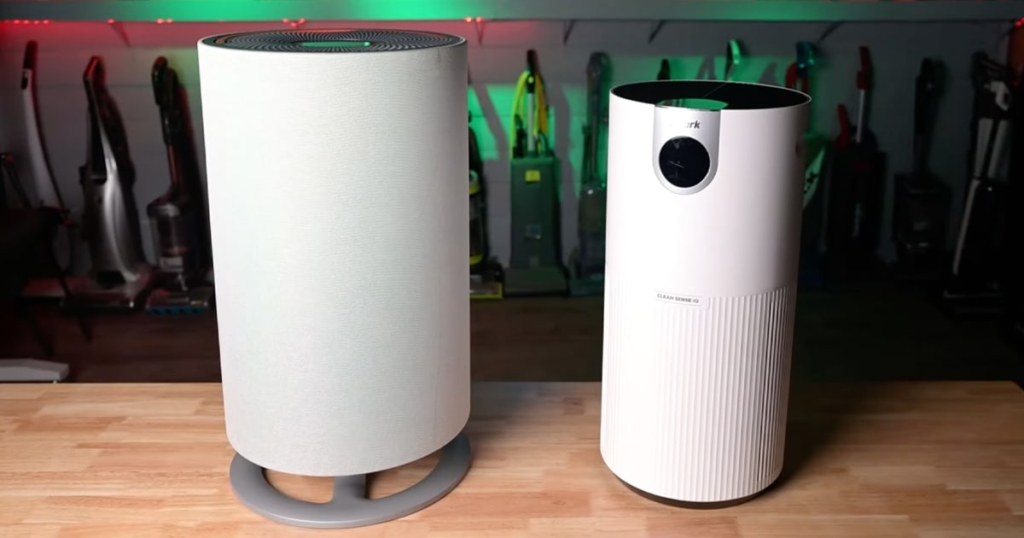 Features: Oransi Mod vs Shark Air Purifier Max
Both air purifiers have manual control panels that allow you to turn the unit on and off and select fan speeds. The Oransi features a sliding control arc, while the Shark offers four-speed settings: low, medium, high, and max. Additionally, both control panels display the status of the filters.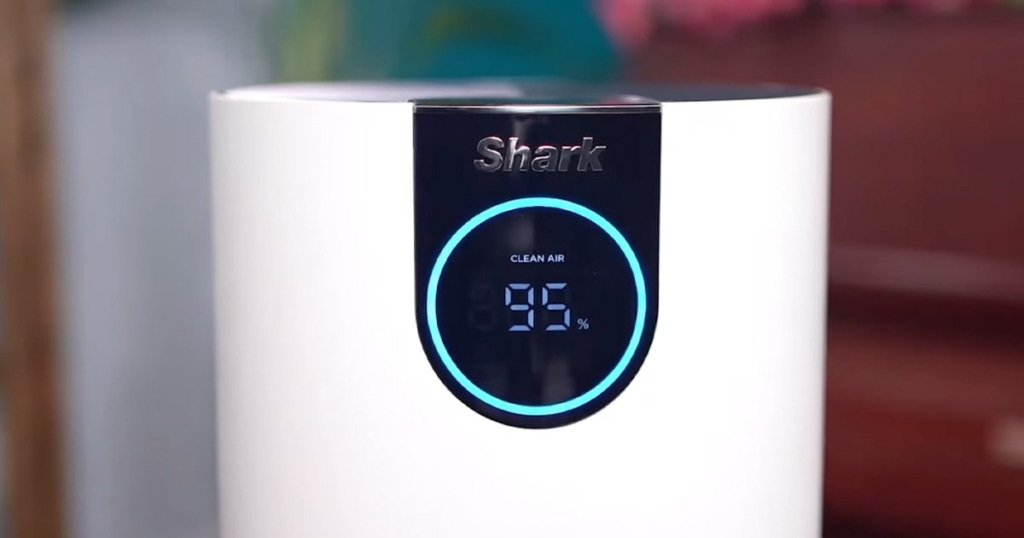 In terms of features, the Oransi takes a more minimalistic approach. You simply select the fan speed and let it run. On the other hand, the Shark offers additional features, most notably a particle sensor called Clean Sense IQ. This sensor tracks air quality and adjusts power to maintain clear air in your home. The Shark also includes air quality lights on the front of the unit that change color based on the number of particulates in the air. Other useful features of the Shark include a 1 to 12-hour timer, a child lock, and a light dimmer.
Check out our Coway vs Winix shootout, where we compare two of the most popular air purifiers on the market today. Considering another brand? Try our air purifier section for reviews, comparisons and buying advic.
Size is another feature to consider, with smaller units generally being preferred. In this case, the Shark is shorter and narrower, giving it a smaller overall cubic volume than the Oransi. The Oransi has a power cord that is approximately 10 inches longer than the Shark. Additionally, the Oransi is equipped with a handle on its top, which we found made it easier to move around in a home. Despite these factors, the Shark Air Purifier Max wins this round by a good margin.
Specs: Oransi Mod vs Shark Air Purifier Max HP201
| | Oransi Mod | Shark HP201 Max |
| --- | --- | --- |
| Official Coverage | 1,268 sq. ft. | 1,000 sq. ft. |
| PM2.5 Sensor | No | Yes |
| HEPA Filter | Yes, Nanoseal HEPA | Yes, True HEPA |
| Carbon Filter | Yes | Yes |
| HEPA Rating | 99.97 @ 0.3 microns | 99.98 @ 0.1-0.2 microns |
| HEPA Media | 441 cu. in. | 364 cu. in. |
| Timer | No | Yes |
| Size (Volume) | 3,848 cu. in. | 2,042 cu. in. |
| Motor | 77 W | 36 W |
| Cord Length | 82″ | 72″ |
| Where to Buy | Amazon | Amazon |
Data from the Oransi and Shark websites and air purifier manuals.
Filter Quality
Both air purifiers feature circular three-in-one HEPA filters with an activated carbon layer and a pre-filter. HEPA filters effectively capture indoor allergens such as pollen, pet dander, mold, and bacteria, while carbon filters help trap household odors.
RELATED: Interested in a Shark air purifier? See the difference between the Shark HP201 and HP202.
Shark introduces its own Nanoseal HEPA filter with this air purifier, claiming to trap 99.98% of large, small, and micro-sized particles down to 0.1 to 0.2 microns. The Oransi filter is a true HEPA filter, claiming to trap 99.97% of particles down to 0.3 microns.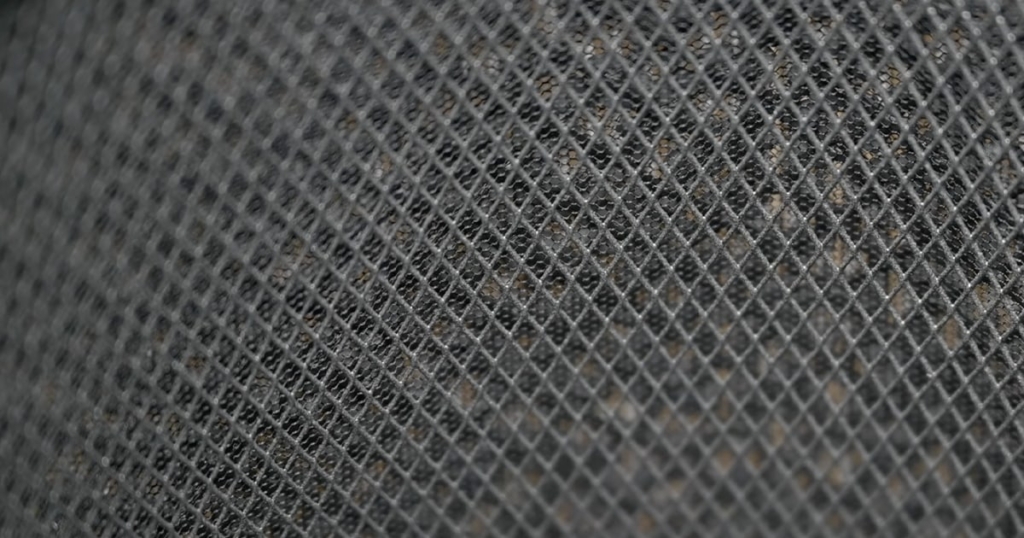 Upon measurement, we found that the Oransi filter consists of more HEPA and carbon filter media. And when considering the filter replacement schedule recommendations and approximate costs, the Shark filters were slightly less expensive than the Oransi filters. Despite the close competition, the Oransi gains points here for having more filter media, placing both air purifiers on an even playing field before we move on to our next round.
Performance Tests
In our bench tests, we measure factors such as airflow and noise level. The Oransi exhibited noticeably higher airflow than the Shark at all settings. This was also reflected in our real-world noise test, where we measured airflow at the noise level closest to 55 dB without exceeding it. The Oransi demonstrated significantly more airflow here at 44 CFM compared to the Shark's 28 CFM.
Airflow / Noise
| Fan Speed | Oransi Mod | Shark HP201 Max |
| --- | --- | --- |
| 1 | 41 db @ 23 CFM | 42 db @ 11 CFM |
| 2 | 42 db @ 27 CFM | 46 db @ 22 CFM |
| 3 | 46 db @ 32 CFM | 52 db @ 28 CFM |
| 4 | 51 db @ 35 CFM | 57 db @ 31 CFM |
| 5 | 53 db @ 44 CFM | – |
| 6 | 56 db @ 49 CFM | – |
| 7 | 59 db @ 56 CFM | – |
| 8 | 62 db @ 65 CFM | – |
| 9 | 65 db @ 75 CFM | – |
| 10 | 69 db @ 75 CFM | |
Results are from our independent testing, not from the manufacturer.
Typically, differences in airspeed can be attributed to the amount of filter media that the air passes through. However, in this instance, we observe that the difference in motor power may also be a contributing factor. The Oransi motor operates at twice the wattage of the Shark, providing it with more power. Therefore, the Oransi takes the lead in this competition for the bench tests.
Filtration Tests
Next, we evaluate particle and VOC filtration in the filtration test category. During the fog test, where we release 12 seconds of fog into a ventless room and run the air purifiers on max power, both air purifiers successfully cleared the fog back down to baseline measurements. However, the Oransi was quicker, taking 50 minutes compared to the Shark's 79 minutes. This speed difference is expected, given the earlier differences in airflow.
Filtration Tests: Oransi Mod vs Shark Air Purifier Max HP201
| | Oransi Mod | Shark HP201 Max |
| --- | --- | --- |
| Fog Test | 50 min | 79 min |
| TVOC Test | 79 min | 78 min |
Results are from our independent testing.
For reference, it takes approximately 150 minutes to return to the baseline in this room without any air purifier running. We also test for the reduction of volatile organic compounds (VOCs). This involves pumping exact amounts of incense smoke into a sealed refrigerator and measuring how much and how quickly the air purifier can reduce VOCs in a five-minute test on max power.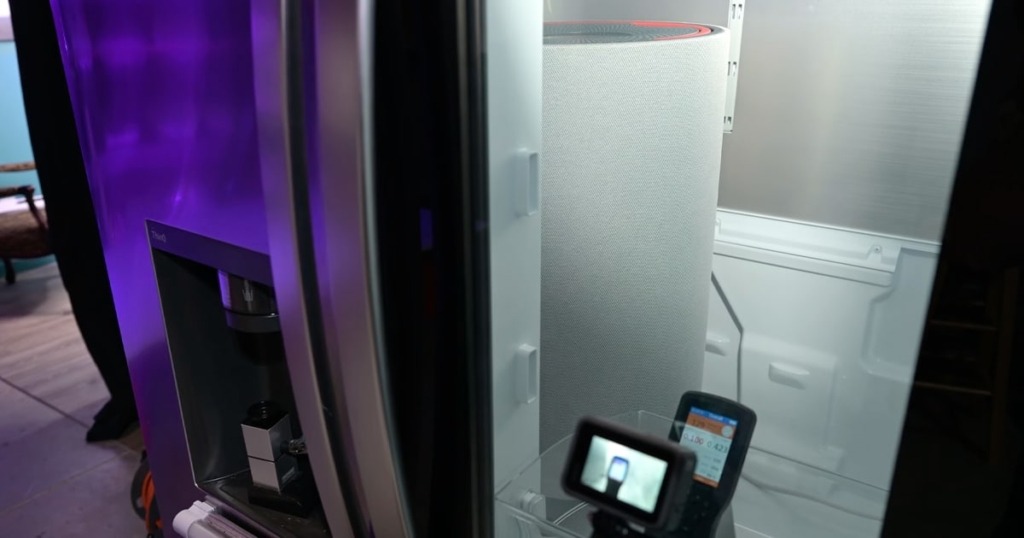 If you require an air purifier for smoke odor reduction and formaldehyde reduction, this is a score that will be particularly important to you. In the TVOC tests, both the Oransi and Shark performed equally well, with the Oransi leading by a single point in this category. Overall, the Oransi takes the lead in the filtration category, showcasing slightly better performance but in a much shorter amount of time.
Verdict
After totaling our scores, the winner of this head-to-head competition is the Oransi Mod. Its more powerful motor provided a solid edge in airspeed. However, the Shark Air Purifier Max was very close in terms of actual filtration performance, and it's much better if features like particle detection are important to you. So, it really does come down to personal preference.