If you're shopping for an iRobot robot vacuum, there's a good chance you've spent time looking at both the Roomba i3 and Roomba i7 models. In this article, we'll cut through the clutter and explain the differences between these two iRobot models.
iRobot Roomba i3+
iRobot Roomba i7+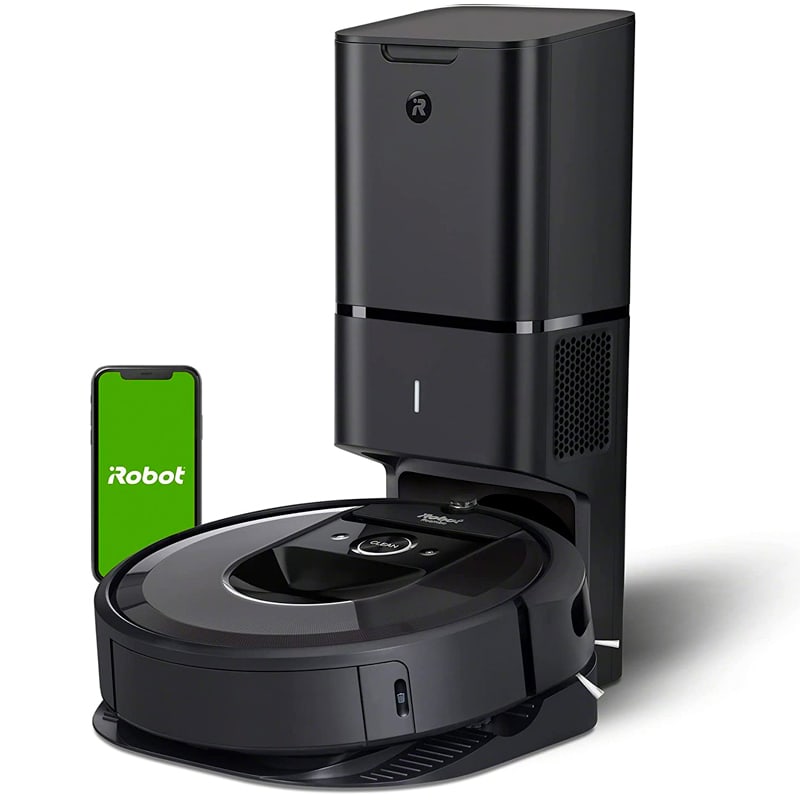 Roomba i3 vs i3+ vs i7 vs i7+
Both of the i3 and i7 Roomba models are a part of iRobot's i Series launch in 2018. At the time of launch, the i7 had more capabilities. In 2022 however, the i3's underlying software was upgraded and the i3 became the i3 EVO.
Even the existing i3 Roombas in peoples' homes were transformed into i3 EVO Roombas once the software upgrade was installed. The upgrade brought new features, and we'll be comparing that upgraded i3 EVO to the i7. Models with the plus designation, the i3+ EVO and i7+, also come with an auto-empty docking station.
Both robots have recently been superseded by iRobot's new j-Series (read our Roomba Combo j7+ review). To keep things simple, we'll simply try and call them the i3 and i7 as we talk about the similarities and differences.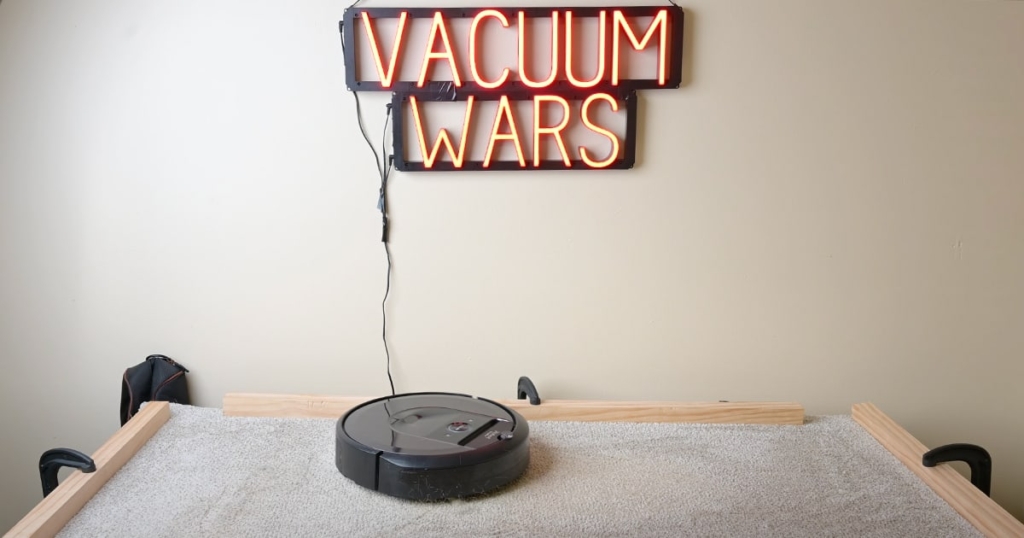 Differences: Roomba i3 vs Roomba i7
Let's jump right into what is different between these two robots. There are two primary differences between the Roomba i3 and i7: navigation and price. The difference between the Roomba i3's and i7's navigation translates to other capabilities too.
Here's what's different:
The Roomba i3 uses a floor tracking system to create maps and navigate in neat rows. The i7 also does this, but it uses a more advanced system that leverages a camera. In daily use, most people wouldn't notice this difference.
The i3 can store a single map, which iRobot calls a Smart Map. In contrast, the i7 can store up to 10 unique maps. This is especially important for multi-level homes.
The more advanced mapping and navigation system on the i7 allows the creation of no-go zones and virtual walls to keep it away from areas where you prefer it not to go. This capability is absent in the i3.
Completely charging the i3's battery takes 3 hours, one hour longer than charging the i7's.
Where aesthetics are concerned, the i3 is available in gray whereas the i7 is available in black and silver.
The i7, with its more advanced navigation and other features, has a higher price tag than the less sophisticated i3.
That covers the significant differences.
Similarities
There's a lot these two Roombas share in common. Here are the similarities we think would help make a decision between the i3 EVO and i7.
Both the i3 and i7 perform well on both hard floors and carpets, easily picking up just about any type or size of debris on hard floors, tiles, or carpets.
The two vacuums have iRobot's patented dual-brush design which means that they are especially good for cleaning carpets.
The Roomba i3 and i7 have similar power levels. According to iRobot, their suction is 10 times that of the older 600 Series Roomba models.
They both can come with the iRobot's Clean Base system, which both charges and empties the robot's dustbin into a disposable bag after a cleaning run. iRobot says the bag can hold up to 60 days worth of debris. When sold with the self-emptying base, the robots simply have a + (plus sign) added to their names, making them the Roomba i3+ EVO and Roomba i7+.
iRobot's Clean Station does not have to be purchased at the same time as either robot vacuum, as the auto-emptying dock is sold separately.
Both robots have a 75-minute battery run time which is slightly below average. However, they each have a recharge-and-resume feature, which means that when their battery is low, they return to their base to recharge and then resume cleaning right where they left off.
The Roomba i3 and i7 each have one side brush for edge cleaning and feature high-efficiency filtration.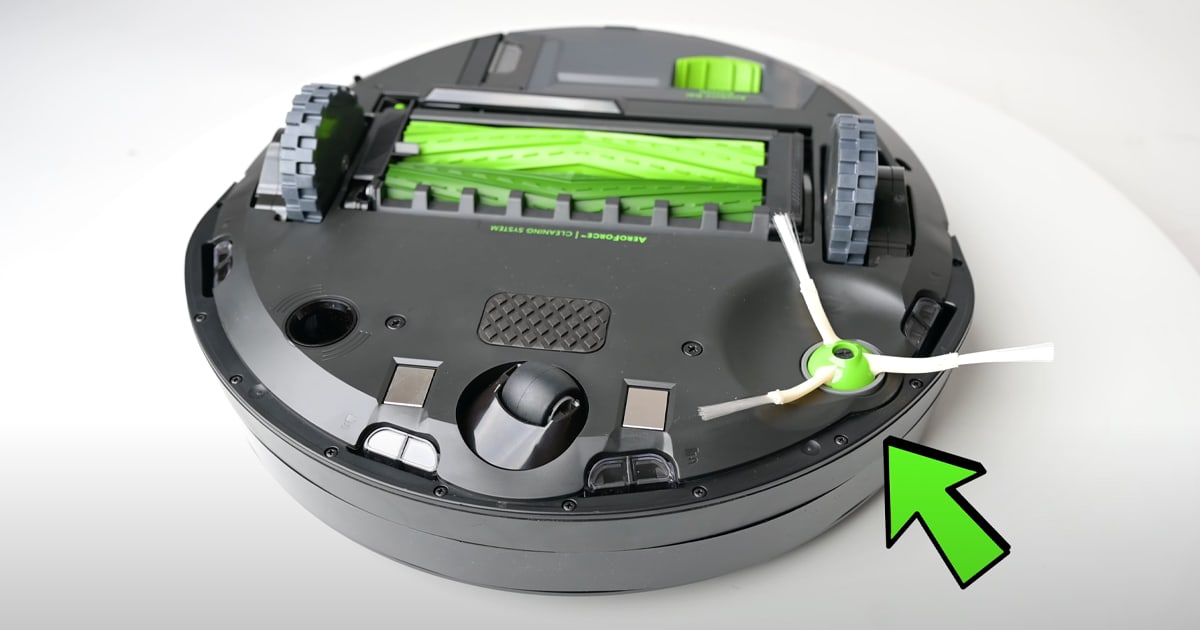 Which Roomba should you buy?
In conclusion, both of these iRobot vacuums are a good buy. They also have similar cleaning performance. The Roomba i7 is better for someone who wants more smart features or requires multiple map storage, and the lower-priced, less-featured Roomba i3 is good for someone who wants something more affordable.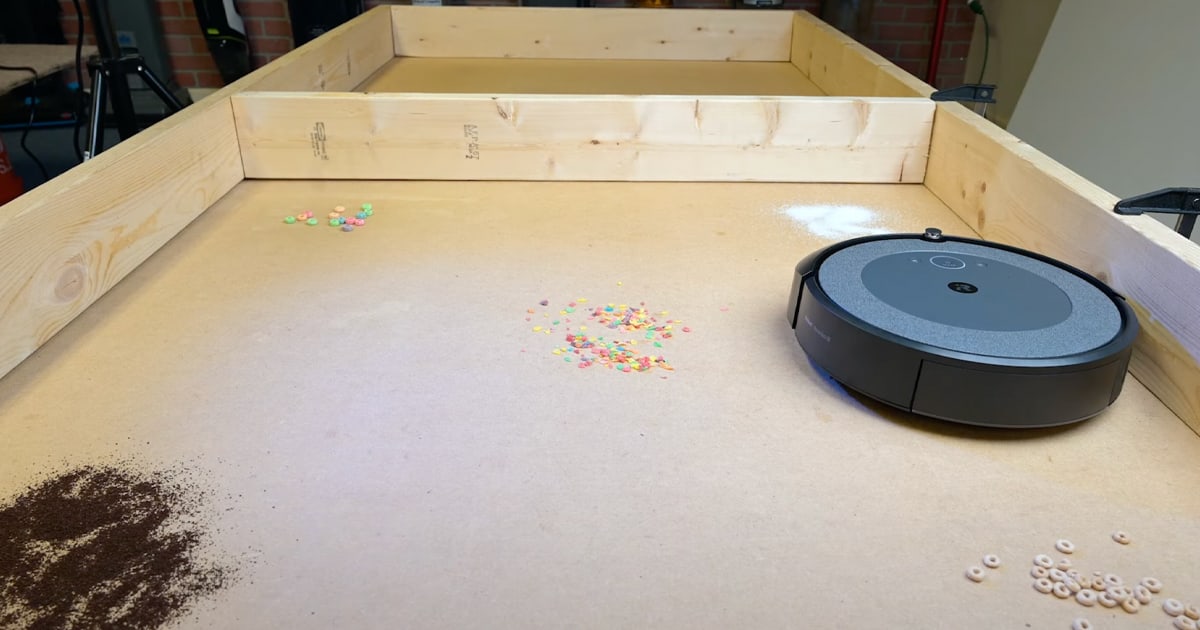 Comparison table: Roomba i3 vs Roomba i7
Here are some of the features and specifications we've mentioned above as well as a few other characteristics that might help you in your buying decision.
| | | |
| --- | --- | --- |
| | Roomba i3 | Roomba i7 |
| Model | 3150 | 7150 |
| Model w/Clean Station | 3550 | 7550 |
| Navigation | Floor Tracker | vSLAM |
| Map Storage | Yes, 1 | Yes, 10 |
| Room Cleaning | Yes | Yes |
| No-Go Zones/Virtual Walls | No | Yes |
| Max Cleaning Time | 75 min | 75 min |
| Battery Charge Time | 3 hours | 2 hours |
| Dual Brushroll | Yes | Yes |
| Amazon Alexa | Yes | Yes |
| Google Assistant | Yes | Yes |
| Voice Control | Yes | Yes |
| Colors | Grey | Black and Silver |
| Buy | Amazon | Amazon |
iRobot Roomba i3 vs i7