Welcome to Vacuum Wars' cordless vacuum reviews! Cordless vacuums have come a long way in the past few years. With dozens of great cordless vacuums to choose from our goal is to help visitors find the right choice for their needs.
We are constantly testing and evaluating cordless stick vacuums. As we do, we'll update our picks by budget above and post the latest cordless vacuum reviews below.
Top cordless vacuums by price range for 2023
In a hurry? Below are our picks for top cordless vacuum cleaner in the budget, mid-level and premium price points.
Premium
Samsung Bespoke Jet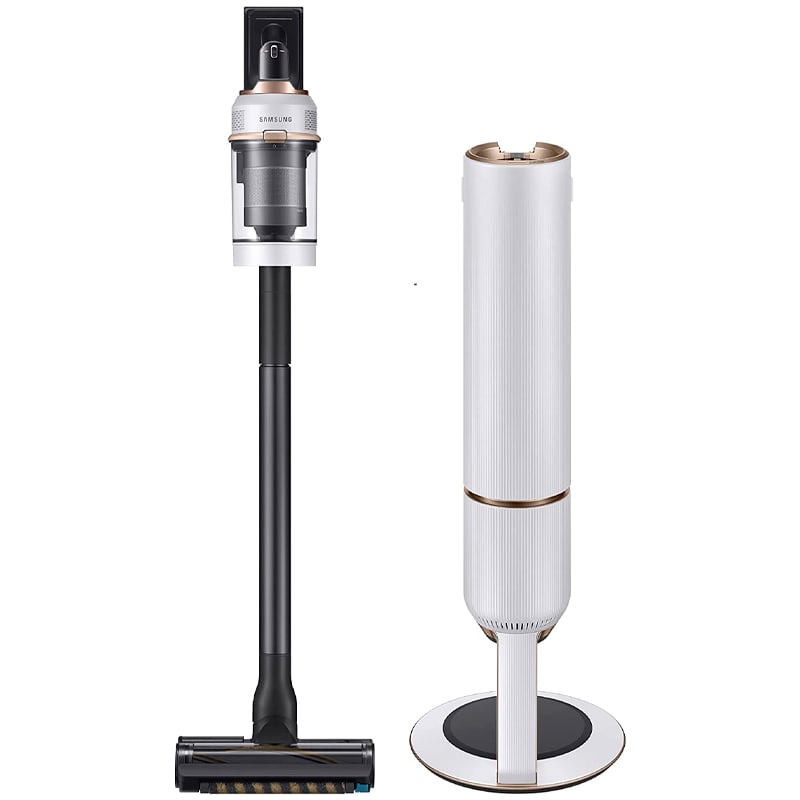 Check Price
Mid-Level
Shark Stratos Cordless
Check Price
Budget
Tineco A10
Check Price
Featued cordless vacuum reviews
The vacuum wars review of the ONEPWR Evolve Pet Elite, a easy-to-use upright style cordless vacuum from Hoover.
The Tineco Pure One S15 is a 120 AW cordless stick vacuum with up to 40 minutes of battery life. See how it fared in our suction and pickup tests on hard flooring, rugs and carpeting.
We review the Dyson V12 Detect Slim cordless to see how it stacks up against other Dyson models, including the popular and powerful V15.
Cordless vacuum buying guides
More cordless vacuum reviews from Vacuum Wars