We're excited to share our review of the Bissell Revolution HydroSteam Pet Carpet Cleaner. It's Bissell's most advanced carpet cleaner yet, boasting some useful features that, as far as we know, have never been seen on a consumer-grade carpet cleaner before.
Bissell Carpet Cleaner with Steam!
Verdict
We're impressed with the Bissell Revolution HydroSteam Pet Carpet Cleaner.
It performed well in all of our tests including tough, dried-on stains.
We really appreciate Bissell including the steam functionality, too. It is something we have only found on commercial carpet cleaners and it definitely makes this consumer carpet cleaner a better one.
We put it through all kinds of tests, including many side-by-side tests with Bissell's previous premium carpet cleaner, the 2x Revolution, and the results were pretty interesting. How interesting? Well, let's just say the HydroSteam Pet made is high on our list of the best Bissell carpet cleaners.
Home Steam Carpet Cleaning
Starting with the features, the big story here is the new steam function. Steam has been used with professional carpet cleaners for a long time, but until now, steam has not been available on consumer carpet cleaner.
It works by adjusting the mode on the handle where you first set it to the steam pre-treatment mode, which is confirmed on the LED panel. Bissell recommends going back and forth over the stain for 20 seconds in steam mode, then switching it to carpet cleaning and steam mode and using the carpet cleaner as normal.
Normal usage involves using the trigger on the handle to dispense the water solution mix as you vacuum the carpet back and forth, then releasing the handle to use suction power only to suck up the water. We'll talk more about this in the pickup test section later on, but for now, we'll continue with the features.
In the box
Bissell Revolution HydroSteam Pet
6-inch Tough Stain Tool
2-in-1 Pet Upholstery Tool
8 Foot Hose
Manual and warranty
Features
The Bissell Revolution HydroSteam Pet has a dual brush roller system, similar to the Bissell 2x Revolution, which we've found in the past does seem to increase its stain scrubbing ability. It has the same one-gallon capacity water tank as the Bissell 2x Revolution. It also comes with the same eight-foot hose, which you simply plug into the fore-end and use the sprayer trigger and scrub until the stain is vacuumed up.
Related: See our Tineco Carpet Cleaner review and comparison!
Upholstery Tool and Tough Stain Tool
The Revolution HydroSteam Pet comes with the same 2-in-1 Pet Upholstery Tool as the 2x Revolution Pet Pro, which can catch urine and other stains that you don't want to go into the machine. It also comes with a six-inch Tough Stain Tool, which is our preferred way to clean stains. It worked pretty well, as we'll see later.
It has an easy-to-remove brush cover for easy cleaning, which is an often overlooked but very useful feature. It also has a quick dry mode which uses less water to make it dry faster.
Suction
As far as the bench tests, we found that it had nearly identical suction power compared to the Bissell 2x Revolution Pet Pro, which is a lot of suction. It does consume more power than the Bissell 2x Revolution, according to its specs on the label, but we assume that's because of its steam heater. This is also why it's about four pounds heavier than the Bissell 2x Revolution.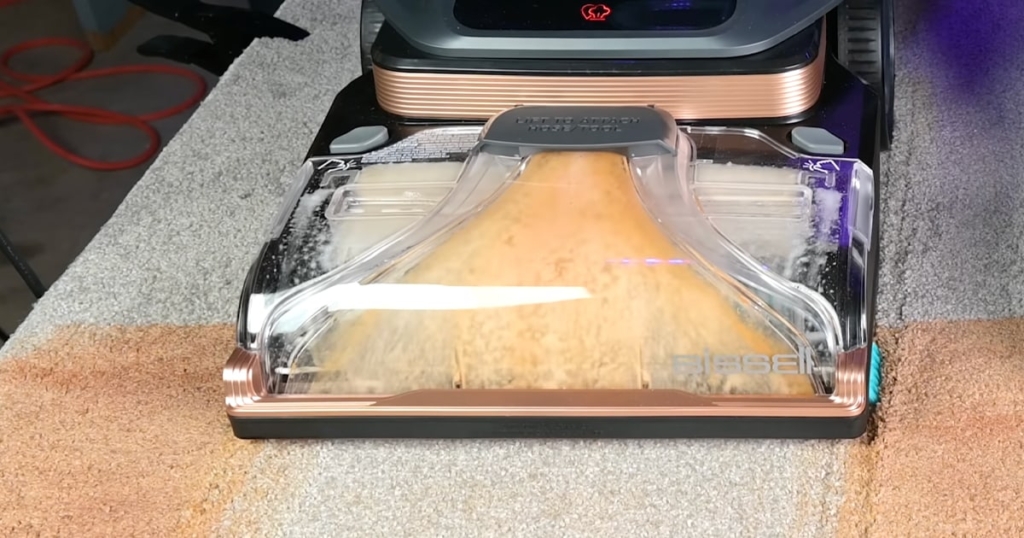 Pickup Tests
Moving on to the pickup tests, the first thing we wanted to point out here was the heated water. Because the Bissell Revolution HydroSteam Pet combines its steam function with the normal washing and scrubbing action, you get hotter water overall, which is kind of a big deal.
RELATED: See our reviews of the Bissell TurboClean DualPro Pet and Big Green Machine Professional Carpet Cleaner!
Water Heating and Steam
Many carpet cleaners claim to have some kind of water heating ability, kind of like the previous Bissell ProHeat 2x Revolution, but what they mean by that is that they will keep the warm water that you put into the tank warm. None of them, as far as we know, make cold water hot.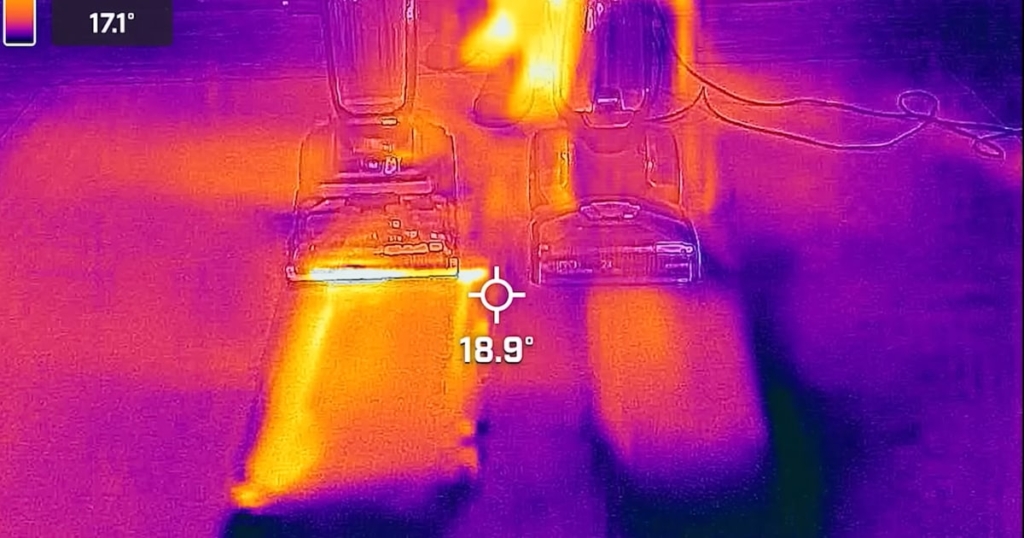 While we won't say it's misleading, the point is that the Bissell Revolution HydroSteam, because of the steam function, does manage to heat the water. In our test, we started with hot water in the tanks, and you can see that the Bissell HydroSteam was clearly hotter than the Bissell 2x Revolution. But it's even more obvious when we used cold water in both tanks. Without the use of the steam pre-treatment, the Bissell HydroSteam is producing much warmer water. So, we consider this a significant breakthrough for consumer carpet cleaners.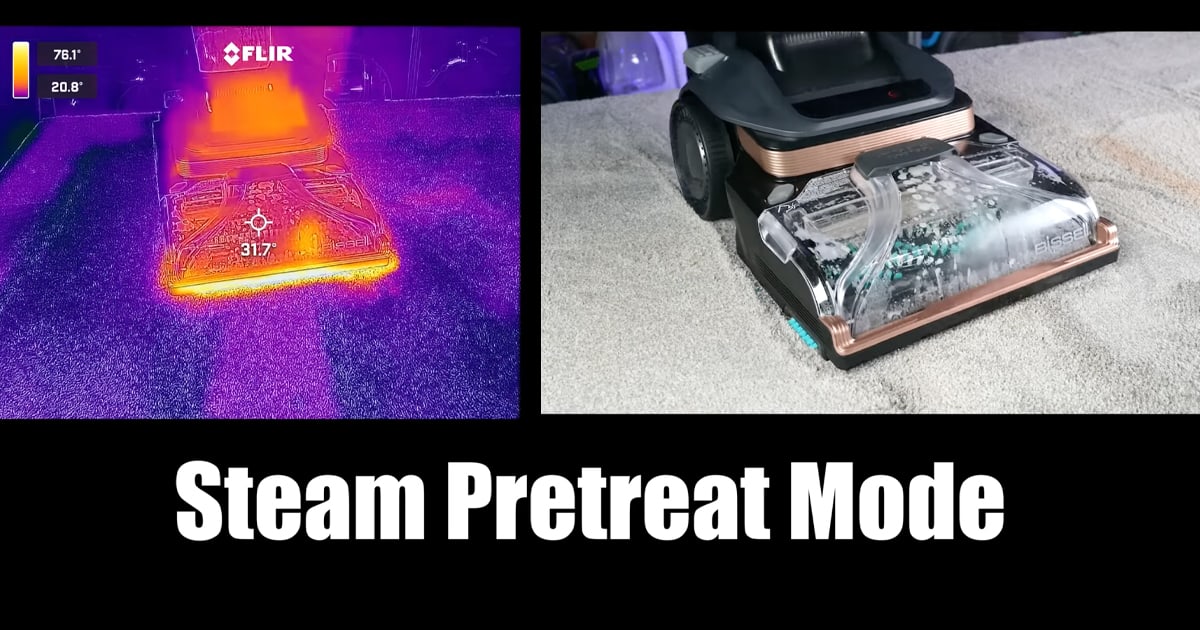 Steam Pre-Treatment
As for the steam pre-treatment, it works without the brushes spinning. You just move it back and forth as the steam comes out and saturates the stain. We found that it really seemed to work both with the two-day-old coyote urine stains, which were completely removed at the end of the test, and with the dried-on dirt stains.
In the glow-in-the-dark tests, we found that the steam wash combination function was extremely effective at removing dried-on stains. The wet stain removal tests also went really well, but there honestly wasn't a noticeable difference here between the Bissell Revolution and the previous 2x Revolution version, as they were both effective.
Handheld Spot Cleaner
Its handheld functionality was really easy to use and very efficient. We removed the dried-on coyote urine stains very easily as well as the fresh urine stains. You can also use this to clean furniture or stairs. It's basically like having a spot cleaner as well, which increases its value significantly.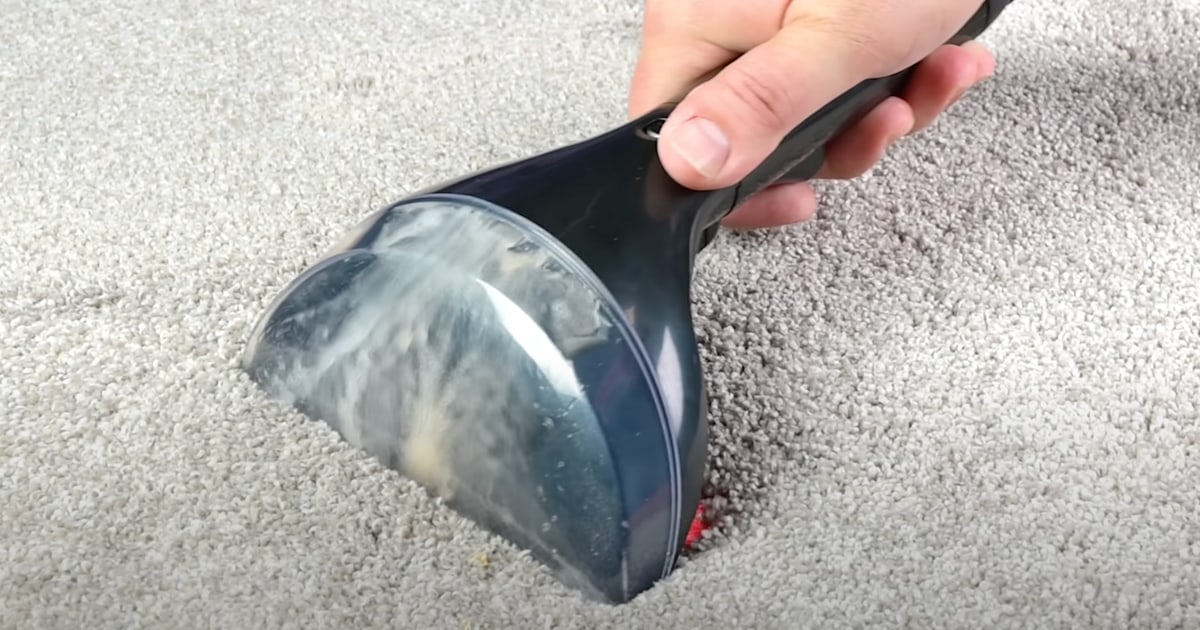 One negative thing is that we felt that it used more water than some of its predecessors, and so it seems like it would take longer to dry. You could mitigate this by using the trigger less often or using it in its Express Clean mode.
Bissell Revolution HydroSteam Pet
Verdict
Overall, we were extremely impressed and are glad to see an effective steam function on a consumer-grade carpet cleaner without breaking the budget. We think it will probably set a trend in the coming years.