Welcome to Vacuum Wars and our best budget robot vacuum competition for 2023. If you want to buy a robot vacuum but don't need all the fancy features that can drive up the cost, you're in the right place.
2023 winners
Top 3 Best Budget Robot Vacuums
We've tested most of the popular budget robot vacuums over the years and have collected a lot of information that we think will help you make a decision on which one, if any, to buy. To understand the budget robot landscape, we think starting out with a brief history of robot vacuums is important.
History of Robot Vacuums
In the beginning, robot vacuums were all pretty much the same. They had one or two spinning brush rolls on the bottom, a side brush, a bump sensor, cliff detection sensors, and usually some infrared wall sensors on the front.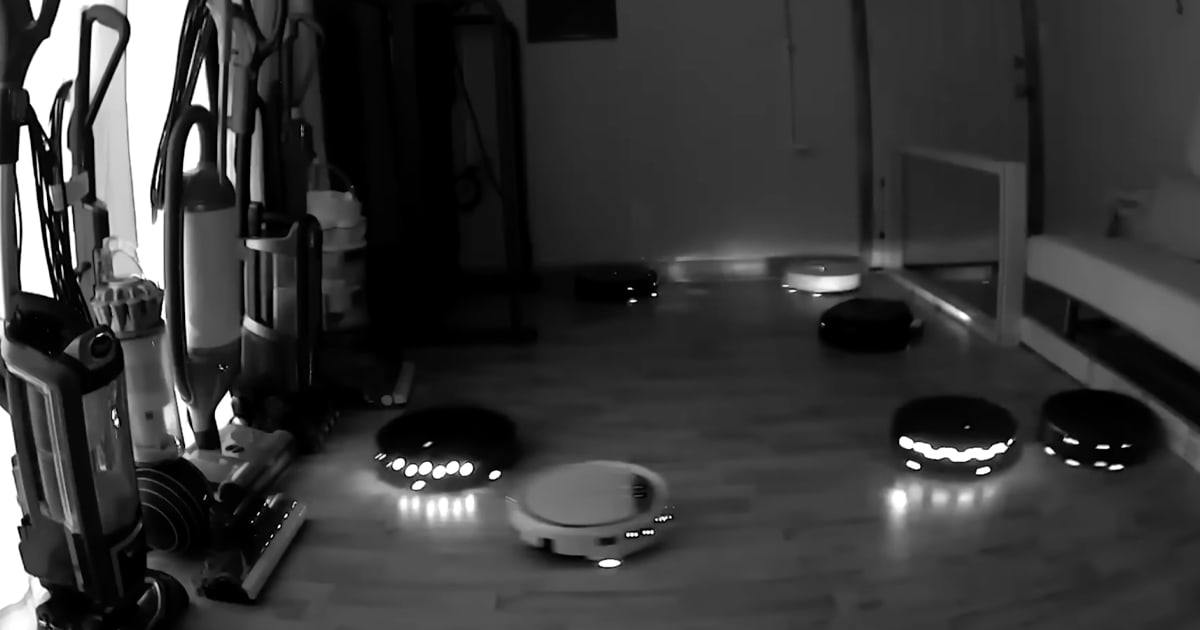 They also all had the same basic but effective algorithm in which they bounced around your house more or less randomly. They didn't make a map, so they would just continue until their battery reached about 10 percent, then they automatically returned to their charging dock.
The number of truly good competitors in the budget robot vacuum space has actually dwindled over time.
Popularity of Budget Robot Vacuum Models
Over the years, something interesting happened. While manufacturers started adding cameras, lasers, mops, and auto-empty bins to robot vacuums, their original models, now considered budget models, just kept selling as much or more as they ever did. The only difference was that their price had now dropped considerably.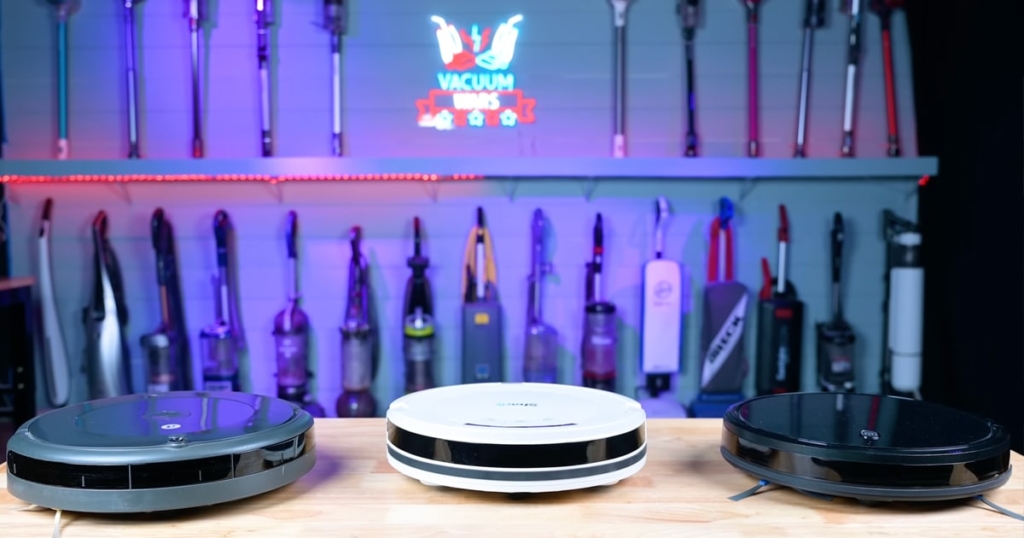 Inexpensive Robot Vacuum Design
The thing is, the basic budget robot vacuum design is kind of a minimally viable product that is really difficult to add to or subtract from. It's the perfect amount of machine to vacuum your hard floors and carpets effectively. You can have more, but you can't really have less.
More robot vacuum resources
That means it's really hard for new manufacturers to break into the budget robot vacuum market. They really can't offer anything new to the inexpensive robot design formula without spending money and driving up the cost.
It also means that the biggest manufacturers like iRobot, Eufy, Shark, and Ecovacs have a massive advantage over smaller companies in the budget robot vacuum space because they can place large manufacturing orders and thus reduce their costs much more than a small company that only places small manufacturing orders can. The number of truly good competitors in the budget robot vacuum space has actually dwindled over time.
A Narrowing Market
For example, the Roomba 600 series and the Eufy 11S used to fight it out with the Ecovacs N79S for years. But for some reason, Ecovacs discontinued the N79S and replaced it with the Deebot 500, which was a downgrade. Hence, Ecovacs lost its foothold in the cheap robot vacuum world.
Really, the only newcomer in recent years has been Shark, who has deep pockets for manufacturing, and their AV700 series entered this exclusive club a few years ago.
Best Budget Robot Vacuum Competition
Now, with all that said, let's begin our competition. We consider a budget robot vacuum to be under $250, though a few that we will recommend later are much cheaper.
We will not include some of the most popular budget robots in recent years, like the OKP brand and the iLife V3s. Those sell really well because they are super cheap, but they don't have a brush roll, only a suction port on the bottom, so they can't be used for most carpets and aren't even that good for hard floors.
So, despite having reviewed many models over the years, this budget robot competition will really only be between three models: the Roomba 600 series, like the 675, 694 or 692, the Eufy Robovac 11S Slim, and the Shark AV700 series, like the AV752.
Similarities
All three of these are similar in a few ways. For example, they all use the standard random navigation we mentioned earlier. They all have spinning brush rolls and can be used on hard floors or carpets, and they're all very similar and very good at their basic job of sweeping up debris from the surfaces of hard floors and carpets.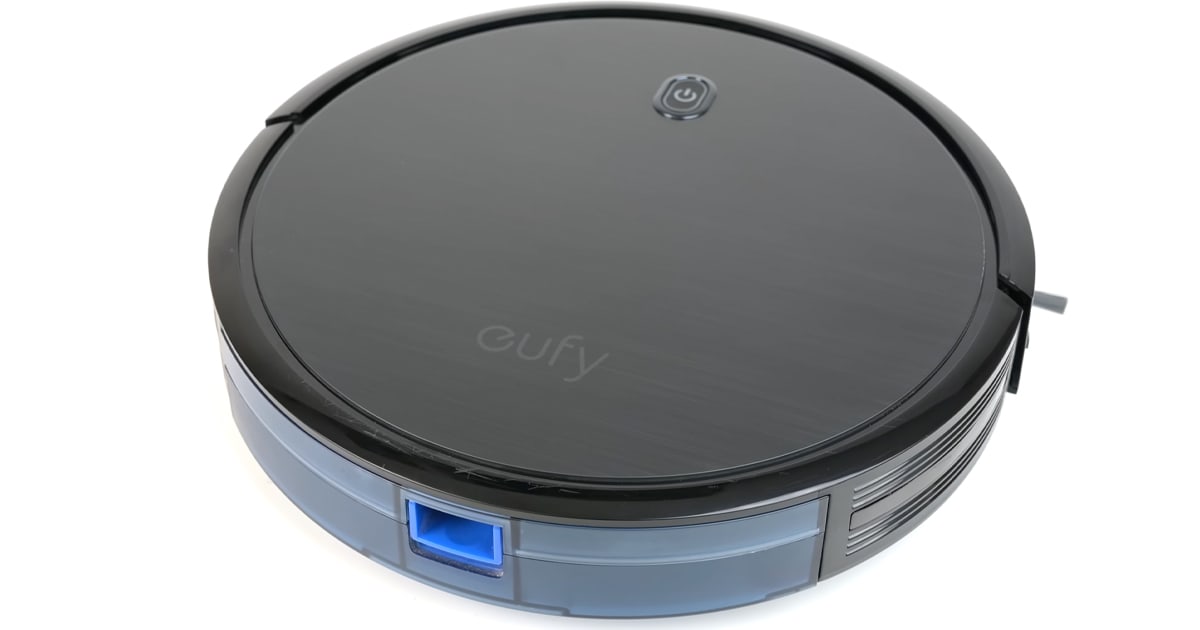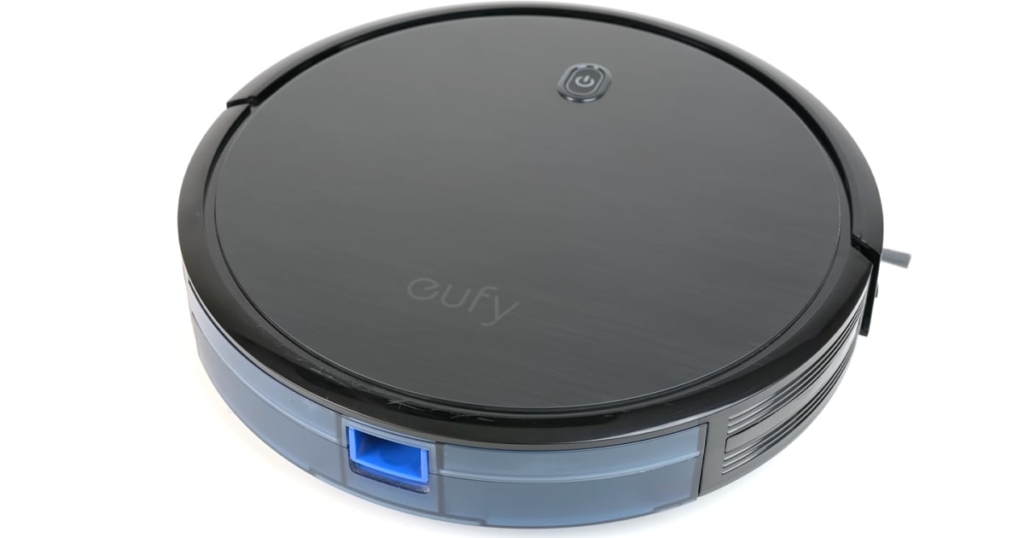 Specs and Features
Looking at the specs and features of these low-priced robots, we start to notice some differences. For example, the official battery life numbers range from 90 minutes on the Roomba 600 series to 100 minutes on the Eufy 11S to 120 minutes on the Shark AV700 series.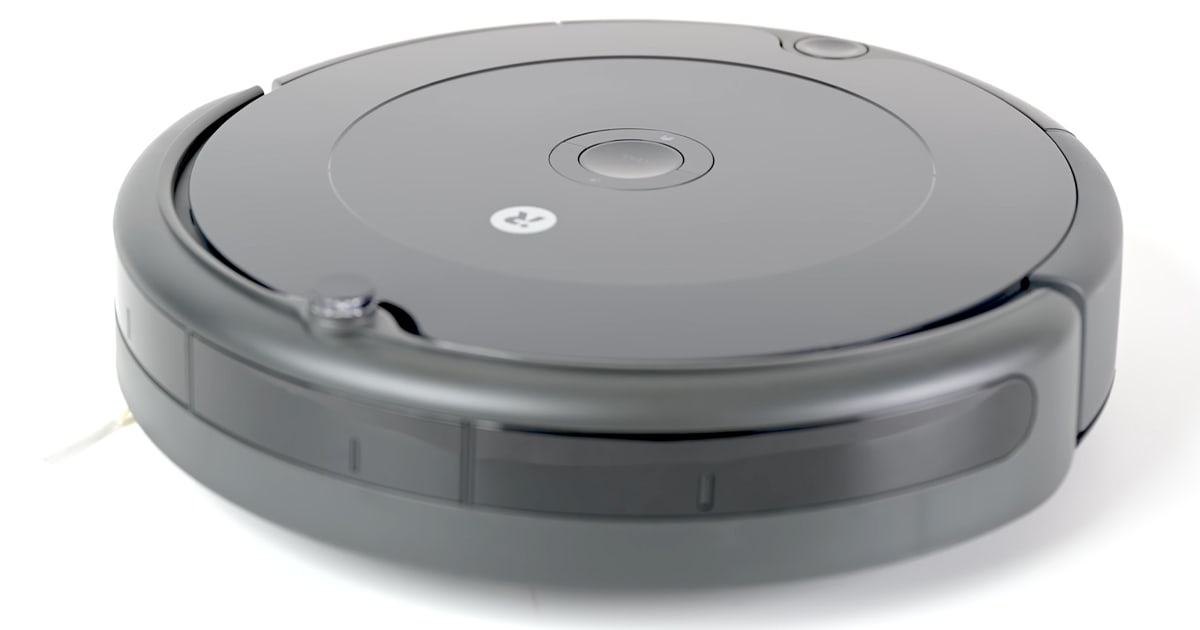 The Eufy and the Roomba both have features that make them more adaptive to dirty floors. For example, the Eufy 11S has BoostIQ, which will boost its suction power when it detects carpets for a deeper clean. And the Roomba has Dirt Detect, which uses a particle sensor to detect dirtier floors and then goes back over those areas for a deeper clean. Of the two systems, Roomba's Dirt Detect is more accurate and useful, in our opinion. The Shark does not have a similar feature.
Another huge difference between them is Wi-Fi capability and smartphone apps. Both the Roomba and the Shark have Wi-Fi options, but the Eufy does not. Instead, it has a physical remote control.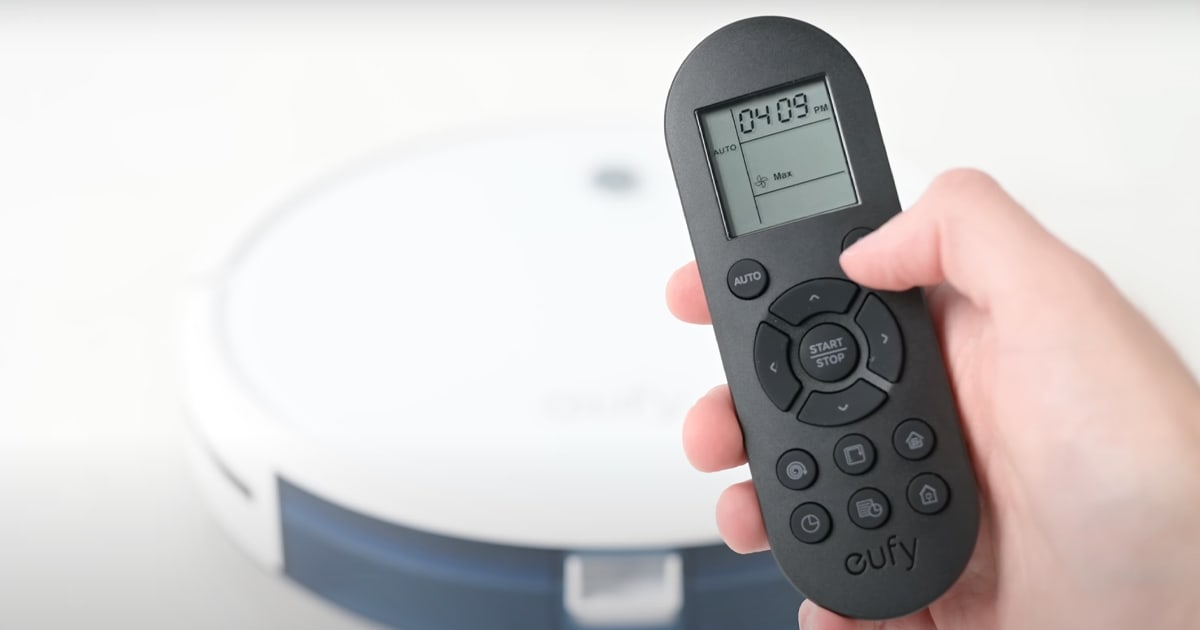 You can push the button on top of any of these robots to start them, but the app really does make it a better experience because you can operate the robot from anywhere with your phone. You can get alerts if it's stuck, and it makes programming a cleaning schedule much easier than with the remote control on the Eufy.
It should be noted that there are some Roomba 600 series models, like the 614, which do not have Wi-Fi capability and are a bit cheaper because of it.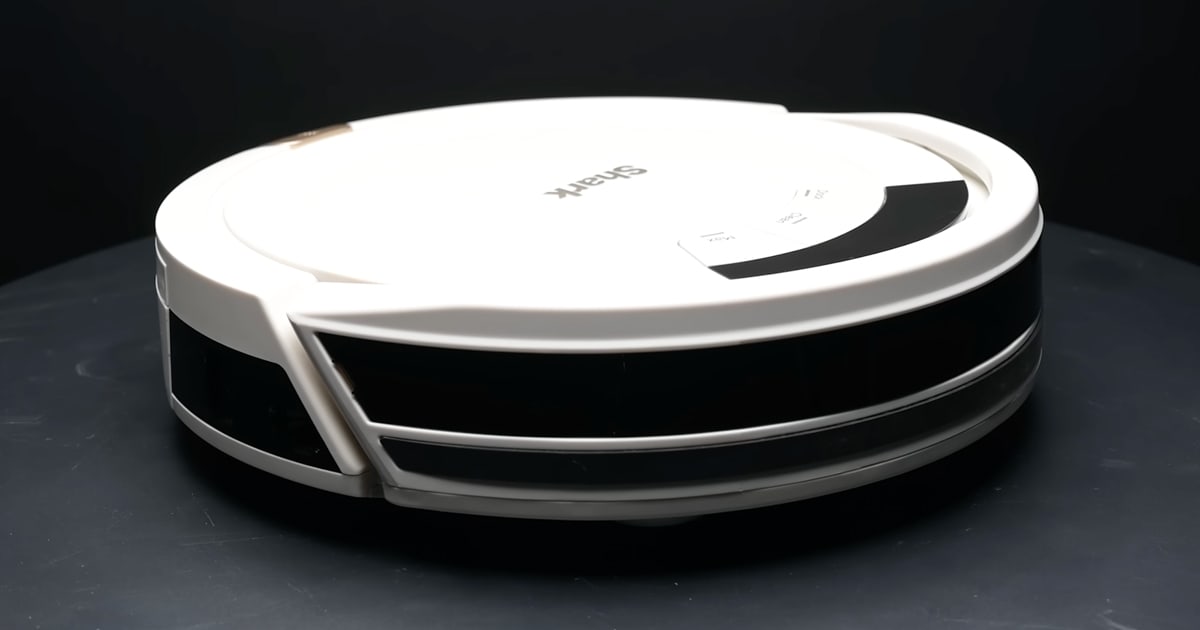 Parts Availability
Because the Roomba 600 series and Eufy 11S have been best-sellers for so many years, they have another advantage over the Shark that you might not think about: there are way more parts available for them online.
The advantage here really goes to the Roomba, though, because you can buy almost any component for a Roomba 600 series online, and they're all mostly interchangeable. So it makes it much more likely that the budget-friendly Roomba 600 series will last long into the future, which is a really big value add.
Navigation
As far as navigation and algorithm issues, we tested this recently in our new course, where we run them on a set floor plan and try to gauge how much area they are covering in a set amount of time. We found that both the Roomba 600 series and Eufy 11S were similar regarding navigation efficiency and overall coverage.
They weren't as fast as robots with cameras or lidar, but they got the job done with nearly 100% coverage of our roughly 340 square-foot area, with plenty of battery life to spare.
The main takeaway here was that the Shark, though it had a much longer battery life, had less success with coverage. Now, the nature of these cheap robots is that they are random, so it may have been different if we did more test runs with the Shark, but it didn't cover as well as the others despite spending more time trying in the one run that we did track.
Performance Tests
Moving on to performance tests with airflow and suction, the Eufy did better by a small amount. The Eufy also performed better with aspects like the crevice pickup test. However, the iRobot Roomba 600 Series, with its dual brush rolls and adjustable brush housing, excelled in areas such as carpet deep cleaning. It was followed by the Shark, with Eufy coming in last place.
So, what does all this mean, and which one of these is the best budget robot vacuum?
Top Budget Robot Vacuum Picks
We would argue that the iRobot Roomba 600 series, equipped with Wi-Fi like the 694 or 692 models, is a superior robot vacuum in almost every respect compared to the other two. It offers better features, superior cleaning, a more efficient algorithm, a more user-friendly app, and wider parts availability.
The only downside is that it's usually a bit pricier than the other two models. The Eufy 11S is an incredibly good robot vacuum for its price point and is usually significantly cheaper than the Roomba. It's been replicated numerous times due to its quality, but its lack of an app is a notable downside.
The Shark, despite being good enough to make our top three, doesn't really challenge the other two. Thus, we conclude that the iRobot Roomba 600 Series is the better machine and our choice for Best Budget Robot Vacuum.
However, if you purchase a Eufy 11S, you can rest easy knowing that you have the second-best budget robot vacuum option of virtually any other robot in this price range.